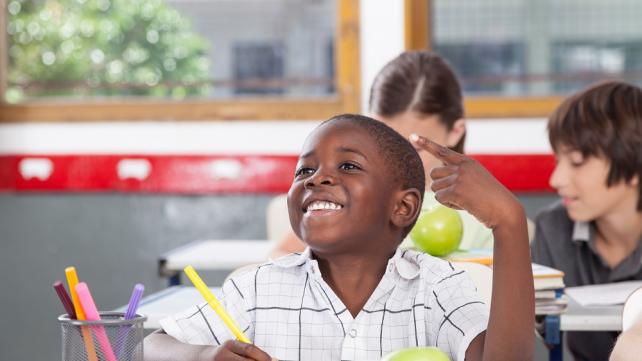 "Writing is like playing a sport or an instrument. The more you practice, the more confident and 'facile' you become at it. Even students who struggle with writing will eventually be on their way to becoming more 'natural', confident, fluid and interested writers," says Sandhya Nankani, former supervising editor, Scholastic Education. The earlier a child gets habituated to writing well, the fewer bad habits they have to break, and the easier it is to internalize rules and guidelines.
Give Your Child a Competitive Edge
According to the National Center of Education Statistics, per the Nation's Report Card, only "twenty-four percent of students at both grades 8 and 12 performed at the Proficient level in writing in 2011. Fifty-four percent of eighth-graders and 52 percent of twelfth-graders performed at the Basic level in writing in 2011. The Basic level denotes partial mastery of the prerequisite knowledge and skills that are fundamental for proficient work at each grade."
All the texting, emoticons, TTYL's and incomplete sentences dilute our children's ability to express themselves in the best, most literate language. Further, as teachers will attest, the summer slide wreaks havoc with writing skills because students, often, are not writing at all. Unfortunately, come fall, their writing skills are worse off than at the start of summer.
Tackling the Summer Slide
1. Find any reason to write
Summer is a great time for students of any age to launch a blog, journal daily, discuss vacation spots on Tripadvisor.com, get started on writing Fan Fiction, review movies on movies.com, respond to news articles with an op-ed, or even write long emails to grandparents. If your child loves reading, consider contributing book reviews to Amazon.com, local libraries, independent bookstores like Glen Ellyn's Just the Book Store, and even suburban newspapers.
2. Write for competitions
Urge children to compete in contests. Publication adds much to a student's self-confidence, not to mention to his or her resume for college. Losing, and learning to handle that, is a life skill, too. Mehreen Bawla, whose daughters in elementary and middle school have won awards in international writing competitions while with Glendale Heights based www.WritersStudio.us, would agree.
"My three children have been writing with her and the results are phenomenal. All three of the kids were hesitant writers. A few months with Naazish and already they are a lot more confident," says Bawla.
3. Blog, contribute to websites, get published
Having a real reason to write can make all the difference. Have students submit their writing for publication. They can contribute to the likes of Medium.com, Patch.com, Amazing-kids.org, Mashable.com and more. We're all experts at something, irrespective of age. Now let the world know!
"Publishing and contests were always something I wanted to do but never came close to making happen. Bailey's writing portfolio would never have had as many pieces in it nor would those pieces be nearly so good were it not for (Writers Studio) workshops. She's enjoying her writing journey," says parent, Jenifer Bystry, one of the Writers Studio's very first participants.
Bawla's eldest, Inayah Ali, then 12, wrote about her transition from being home-schooled to attending public school, for Islamic Horizons magazine.
The Key is Consistency
Set aside at least 30 minutes a week to write and get it done. Writing proficiency not only gives a child a competitive edge in school, but opens doors at the university level.
Students at the Writers Studio, on average, experience a full school year worth of improvement in writing proficiency, and critical thinking, with just 20 to 25 hours of consistent coaching. Come fall and the new school year, all their regular practice this summer, will ensure these writers have a head start, even with the PAARC!
----------------------------
Naazish YarKhan is a writer, public speaker and founder of www.WritersStudio.us, where she grooms both struggling and gifted writers for publication, academic success and international writing competitions. Her work has been published in over 50 media outlets including Chicago Tribune, PRI, NPR and more. Writers Studio ( www.writersstudio.us) offers both group and one-on-one coaching, whether via Skype or in person, to students of all ages.
---
Adam's World is the answer to Muslim parents who struggle to find quality healthy programs for Muslim children.