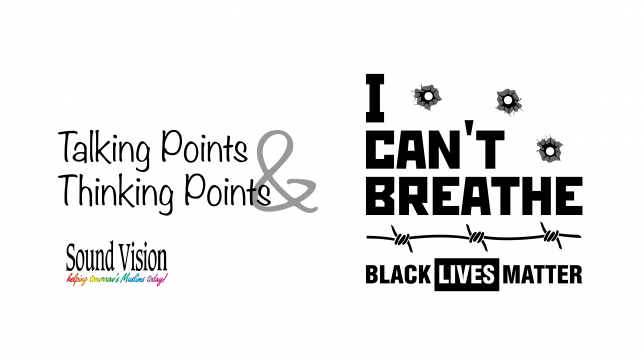 "Mama, I can't breathe."
These were the last words of George Floyd, who was killed by Minneapolis police officers earlier this week.
This will be the topic of my Khutba today insha Allah. I am requesting all Imams to address this matter today in their Friday sermons as well.
Action Items:
Call your Imams requesting them to address this topic in their virtual khutbas
Call the Hennepin County Attorney Mike Freeman and demand that the officers responsible be arrested and charged with murder. Phone: 612-348-5550, (612) 348-5561 or call the mainline at 612-348-3000, 8 a.m. to 8 p.m., 7 days a week
Join the protests to share the pain, to organize, and to liberate America from racism
Thinking Points:
Killing one person is like killing all of humanity. This is in the Quran. It must inspire us to translate this principle into a personal and organizational plan to fight against injustice. Questions to ask:
Is the Muslim community in your city engaged in coalitions against racism? Coalition, common cause, and oneness of humanity defined prophet Muhammad's struggle for peace and justice. God's peace and blessings be upon him
Does your community have a civic engagement committee?
Does your community engage elected leaders about the need for police accountability?
Are you satisfied with the plan your elected leaders have about reform in police supervision and the criminal justice system?
Does your Imam give sermons about how Black lives matter? Both the fact of this and why this movement is necessary?
Does your weekend school curriculum include discussions about the African-American freedom struggle for human rights?
Am I a racist? It's a question every Muslim must ask, answer, and seek forgiveness for. Given the Islamic emphasis on brother- and sisterhood regardless of race or color, there is no room for racism or prejudice
Talking Points:
Today and in the coming days, call into talk shows and share your thoughts. Some points to emphasize:
When will it end?
There were only 27 days in 2019 when police did not kill someone in the U.S. Why?
Blacks are three times more likely to be killed by police than white people. Why?
More blacks were unarmed than whites when they were killed by police
99% of killings by police from 2013-2019 have not resulted in officers being charged with a crime
The United States makes up about five percent of the world's population and has 21 percent of the world's prisoners. Why?
African-Americans are incarcerated at more than five times the rate of whites. Why?
Have we become numb to the loss of human lives?