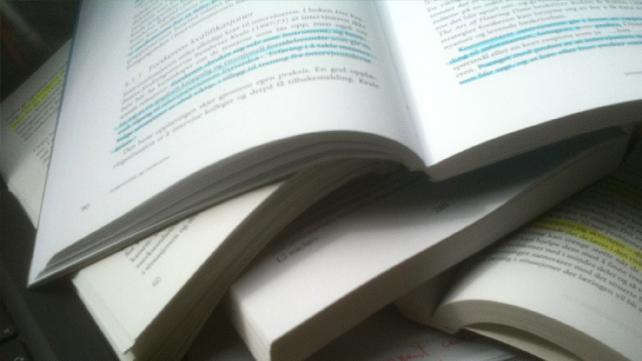 "Most history books present Islam in a very negative way, in one case I heard a teacher compare Prophet Muhammad (peace and blessings be upon him) to Hitler. Another one says that Muslims forced people who followed pagan religions to convert to Islam...About 90 percent of what is written in the history books is either false or twisted around to make Islam sound like a terrorist religion."

-"History Books a Problem" by Uzma Unus in Islamic Horizons magazine, April 1986.

Making Islam sound like a terrorist religion is usually a dirty deed associated with the media: television, newspapers and movies. But over 13 years ago, Sr. Uzma pinpointed a source of misinformation about Islam and Muslims that was virtually ignored: public school textbooks.

Enter Shabbir Mansuri.

It was the false description of Muslim prayer in his daughter's grade six social studies textbook that spurred him to do something about it.

"They said Bedouins slap their hands on the ground, get down on their knees, they rub their faces in the sand, their call out on their God," he says in an interview with Sound Vision from his office in Fountain Valley, California. "I was so angry."

Mansuri says he was more concerned that millions of other students who would be miseducated about something Muslims do five times a day.

That was back in 1988. Fast forward 11 years and you'll find Mansuri as the founding director of the Council on Islamic Education, the only national faith-based organization in the United States that is directly involved in the process of reviewing public school textbooks from a multicultural perspective. It was established in 1990.

The organization is made up of scholars in the fields of history, religion, education and curriculum specialists and teachers. It works with textbook publishers during their development of new Kindergarten to grade 12 history-social science teaching materials.

"They're very professional, very informed and they have at their heart the same thing we do which is the desire for good, accurate information for the children," says Abigail Jungreis, Editorial Director for school social studies at Houghton Mifflin book publishing company, which has several textbook divisions. "We've had a really good relationship with them [the CIE] over the years. Their reviewers are knowledgeable, access to primary source materials," Jungreis notes.

She gives Susan Douglass as an example. Douglass is one of the CIE's affiliated scholars.
Jungreis says she can pull out rare sources like journals from Persia in the middle ages.

It is also with the help of the CIE that Jungreis says Houghton Mifflin's textbooks have been able to show what Crusades were like for the Muslims. "We've been able to give several perspectives on an event like that," she says.

"It's hard for us to be expert in every area. Here is a source of material that allows us to include voices of people who we haven't included in the past."

"We see our reviewers as playing a crucial role in enabling us to present accurate and complete information," she notes. "In this day and age there's no way anybody can be an expert on all aspects of history or social studies subjects.

Jungreis notes that the American melting pot also necessitates including different perspectives in textbooks.

"The diversity of this country demands that we show it has a diverse past," she says. "There are many different people who have always played a role in history and had interesting lives and great achievements as well as conflicts and difficulties."

The CIE's mandate has broadened to include more than just critiquing textbooks. The organization has also produced publications that can be used as supplemental teaching guides to help teach about Islam and Muslims. It also conducts in-service workshops for schools, districts and organizations, participates in annual education conferences.

Some of these include, Teaching About Islam and Muslims in the Public School Classroom, Muslim Holidays: Teachers Guide and Student Resources, The Crusades from Medieval European and Muslim Perspectives: A Unit of Study for Grades 7-12, as well as Beyond A Thousand and One Nights, which features different kinds of Muslim literature, including poetry and scientific writing.