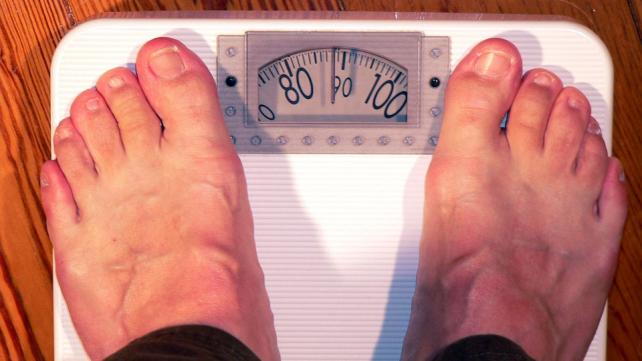 In the Largest Survey of its Kind, Consumer Reports Found 83% of the Most Successful Dieters Said They Lost Weight Entirely on Their Own
More than 32,000 readers reveal dieting truth: Exercise and changing eating habits-not diet programs, pills, and other "miracle" panaceas-are the keys to success
YONKERS, NY? In the largest survey ever undertaken on the long-term maintenance of weight loss, Consumer Reports found that ordinary people do succeed without using expensive commercial diet programs, special foods, dietary supplements, or drugs.
To find out how well average people do on their diets, Consumer Reports targeted survey respondents who tried to lose weight deliberately. To try to exclude people with eating disorders from our study, CR left out dieters who didn't start with a moderately high body mass index (BMI) of at least 27, a standard measure of fatness that takes into account both height and weight.
Nearly a quarter of the 32,213 dieters who answered our questionnaire lost at least 10 percent of their starting weight and kept it off for at least a year, a standard definition of weight-loss success. In its cover story, CR labeled these nearly 8,000 dieters as "successful losers" while the magazine termed as "superlosers" the more than 4,000 dieters who maintained their loss-an average of 37 pounds and often much more than 10 percent of their starting weight-for five years or more.
"Our report overturns the long-held conviction that to lose weight, you have to enroll in an expensive program, buy special food, or follow the regimen of a particular diet guru. CR's study also looks at exciting, and sometimes surprising, new scientific research on what dietary strategies seem to help people shed weight without feeling constantly hungry," says Nancy Metcalf, Senior Editor at Consumer Reports.
"Based on this new research and what our readers told us about their own successful weight loss strategies, Consumer Reports' basic weight-loss advice includes: taming your blood sugar, not skimping on protein, avoiding dense foods, indulging in small quantities of healthful fat, eating generous portions of watery foods such as fruits and vegetables, developing a taste for high-fiber grains and legumes and last but definitely not least, sticking diligently to a regular exercise schedule."
Other key CR findings include:
· Eight out of 10 of our successful losers who tried exercising three or more times a week listed it as their No. 1 strategy. And surprisingly while only 40 percent of our successes tried increasing physical activity in daily routines, e.g. using stairs instead of the elevator, it was the second most successful weight-loss strategy. Seventy-four percent who tried this strategy said it helped them to "lose weight and keep it off."
· An eyebrow-raising 29 percent of our successes added weight lifting to their regimen compared to only 14 percent of our failures-the nearly 3,900 people who had tried to lose weight but had shed none at all.
· Just 14 percent of our superlosers had ever signed up with Weight Watchers, Jenny Craig, or another commercial diet program, while 26 percent of our failures had done so.
· Eighty-eight percent of our superlosers shunned meal replacements such as Slim Fast. And a mere 6 percent of the superlosers used dietary supplements or nonprescription weight-loss aids such as Metabolife or Dexatrim.
· Of all the people in our survey who said they had tried to lose weight, only 3 percent managed to complete formal weight-loss programs in the last three years. And judging by the responses, the most effective are those sponsored by local hospitals and universities.
"One of our most important findings is that diets that work need to match an individual's personal needs and preferences; in fact 83 percent of the superlosers said they lost weight entirely on their own," says Donato Vaccaro, Research Program Leader in Consumer Reports' Survey Research Department.
The Atkins Diet
Eighteen percent of all the dieters in CR's survey said they had read one of Dr. Robert C. Atkins' popular diet books. That was more than four times as many as had read any of the nine other popular diet authors we asked about. And 34 percent of those who read Atkins' books said that his advice helped them to lose weight and keep it off. CR's verdict: After analyzing current research on Atkins high-fat, ultra-low carbohydrate regimen, we don't think it should be your first choice as a reducing diet but is probably safe for short-term use in otherwise healthy people.
JUNE 2002
The material above is intended for legitimate news entities only; it may not be used for commercial or promotional purposes. Consumer Reports® is published by Consumers Union, an independent, nonprofit testing and information-gathering organization, serving only the consumer. We are a comprehensive source of unbiased advice about products and services, personal finance, health, nutrition, and other consumer concerns. Since 1936, our mission has been to test products, inform the public, and protect consumers.
"Personenwaage fcm". Licensed under Public domain via Wikimedia Commons - http://commons.wikimedia.org/wiki/File:Personenwaage_fcm.jpg#mediaviewer/File:Personenwaage_fcm.jpg