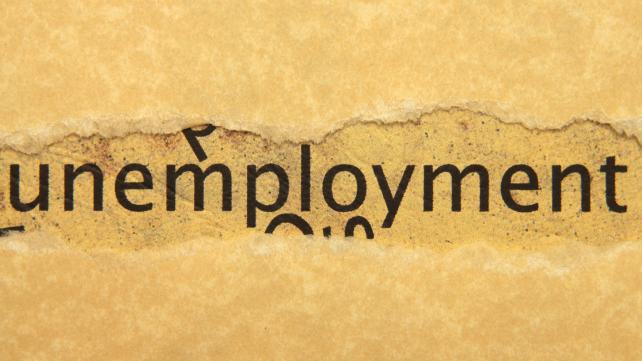 At this writing, over 30 million Americans have lost their jobs in the wake of the COVID-19 crisis. For those of us who are currently blessed to still be working, it is our responsibility to stand with our family, friends, and neighbors during this frightening and difficult time.
With Ramadan in full swing, Muslims are encouraged to be exceptionally generous and charitable. But generosity is not restricted to the monetary. The Prophet said:
"Charity is due upon every joint of the people for every day upon which the sun rises. Being just between two people is charity. Helping a man with his animal and lifting his luggage upon it is charity. A kind word is charity. Every step that you take towards the mosque is charity, and removing harmful things from the road is charity" (Bukhari).
Here are some ways, monetary and non-monetary, we can do that.
Babysit for them virtually: Sixty percent of those who have lost jobs in the current crisis are women. They are struggling to balance providing financially for their families while managing the expected childcare work as primary caregivers. This makes it exceptionally difficult for them, especially if they are single mothers. Since many are still in quarantine, virtual babysitting has taken off. Book an hour or two for someone who has lost their job so they can look for a job online without distraction. If that's not possible and you have children yourself, have them "hang out" virtually online through Facetime.
Donate to your local food bank. They are on the frontlines of providing immediate relief to those who are struggling. Check out this national database to find your local organization to donate to.
If they are a small business owner, restaurant, or caterer: Order their food online and encourage family and friends to do the same. If you can afford it, order for others who may be struggling and have it delivered to their homes. Keep in mind those who provide catering for your local Masjid or Islamic center's events, or raise money for them after Juma. They are very likely those who earn some income for their families that way. Order food from them to support them during this difficult time.
Zakat: If your local Masjid or Islamic center is well-organized in how it runs its Zakat funds for this purpose, be exceptionally generous this Ramadan by donating to this fund for the local community.
Check in weekly: Call or text to just check in with them. Be a listening ear. This is critical for their mental health and well-being, which in the long run will help them get back on their feet.
Give them a laptop and make sure they have good internet service. If they don't already have the technological tools necessary, or they have a spouse and kids who have to share a computer while everyone is home, give them a laptop and make sure it has good internet service. This will help greatly in their job search, or in developing the skills they need to shift careers.
Connect them to temporary work. There are still companies hiring amid the crisis, and demand is up for a number of jobs. Send them leads when you come across them so they can at least make up some lost income as they look for a more permanent job.
Help them brush up their resume: If you are able to edit or update their resume, this will help them start the process of finding work again. Even better: Pay a professional resume-writing service to do it for them. According to one study, recruiters valued candidates with professionally written resumes to be worth seven percent more than when assessed using their self-written versions. As well, candidates with professionally written resumes were more likely to secure interviews, land a new job sooner, and advance their careers faster.
Help them set up profiles on job search sites: Online job sites take on new meaning at a time when social distancing is necessary. Help them establish a profile on the ten best ones. Offer to pay registration fees, if there are any, for doing so. LinkedIn is the top site to post on - 77 percent of job recruiters search there.
Offer them temporary employment in something they are good at. If you are in need of a service they excel at, hire them remotely. Whether it's making food or teaching your kids a skill online, find a way to help them make some money while you benefit as well.
Create a job for them. If you own your own business, offer them permanent employment. Think out of the box and assess their skills, and more importantly, their untapped talent.
Give them an employee referral. Find a job that matches their talents and skills in your company or business and refer them to your boss. Fifty percent of jobs are found this way.
If they are not tech-savvy, teach them the skills they need to work remotely in the future. Post-COVID-19, many jobs are likely to move online. One survey notes that since the crisis, over 72 percent of employers consider remote hiring a viable option. But not everyone is comfortable around a computer. Teach them.
Make Dua for them. Ultimately, Allah is Al-Razzaq, the Provider, and we seek His help through patience and prayer (Quran 2:45), as well as with Dua. The Prophet described Dua as the essence of worship (Tirmidhi). It is important to remember that when we pray for others, we benefit as well. The Prophet said, "No Muslim servant supplicates for his brother behind his back but that the angel says: And for you the same" (Muslim).