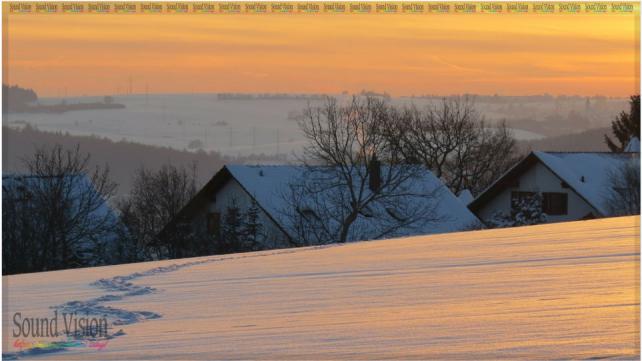 It's too cold to play outside, the pickings on TV are slim, and reading is an activity much too reminiscent of school. The challenge: how to keep your kids entertained during the last week-and-a-half of winter break.
You don't have to dish out your hard earned dollars for brand new games, DVDs, videos, etc. to cure the winter blahs. Here are some ideas for indoor activities that can keep your kids entertained but learning.
1. Recreate the caves of the Quran-in your home
Clear a space in the living room or family room and bring heavy comforters, a sheet, and a flashlight. Spread the sheet on the floor, and drape a few of the comforters over a couple of chairs. Use the rest to make lumps for rocks in your 'cave'. Turn off the lights in the house, turn on the flashlight, and have the whole family gather in the cave. Then tell the story of how the Prophet received the first revelation in the cave of Hira. Be dramatic. Be creative. Do the same thing with the story of the Sleepers of the Cave found in Surah 18 of the Quran.
You don't have to do this in just one night. Break up the stories over a couple of days to keep the kids excited. For instance, one night, share how the Prophet used to regularly visit caves and think and ponder. Then the following night, share the story of the first revelation he received while in the cave of Hira.
2. Host a Muslim fiction read-a-thon
Yes, there is fiction out there for Muslims and by Muslims in North America that is well-written, interesting, and not preachy. The challenge though, is to get young Muslims to read it.
You can do your part to support this budding new genre by having your kids participate in a Muslim fiction read-a-thon. Challenge them to read as many of the books as possible. Their reward: money for each book read.
3. Host a write-a-thon
Using the same concept as the read-a-thon, encourage your kids to put on their creative caps by paying them for every poem, story, article, or essay they write about some aspect of Islam. They can write a review of an Islamic book they've read or a video they've watched; they can write a poem inspired by a Muslim they've met; they can write an essay about the first time they fasted or prayed. They can also share ideas about how to present Islam for young people. And if the finished product is really good, submit it to Sound Vision. We'll put it up on our site!
4. Check out online museums
You don't have to lug everyone, winter paraphernalia and all, to your local museum to enjoy this learning experience. You can instead check out the myriad exhibits available online.
For instance, the Spirit of Islam virtual exhibit shares the beauty of Islamic calligraphy. Similarly, the Metropolitain Museum of Art has a great Islamic Art section on the web.
5. Multi-ethnic kids' potluck
Host a multi-ethnic potluck at your home for the kids where each kid invited has to make a dish from their respective culture. Or, to make it more fun, select three or four dishes from different Muslim cultures and then have all the kids make it together at your place.
6. Bake cookies and send them to a homeless shelter
This is a great way to introduce the kids to the art of baking, but more importantly, being generous with more than money. Have the kids take the bus together to the shelter to drop off the goodies, or drive them there.
7. Video discussion
Pop that popcorn, turn on the VCR or DVD player, and watch a thought-provoking Islamic video (link to our videos on various topics). Follow it up with a lively discussion of the topic.
8. Organize a Quran-a-thon
Engage your kids in a competition to see who can memorize most Quran during the winter break. The winner gets an amazing prize ' a new bike, dinner at their favorite restaurant, etc. Runners up should also get prizes.
9. Build a Masjid in your home-for less than $5.00
Set up a room or space in the house that is for Salah and Quran reading only. Move all the furniture out or push it all aside. Kids can have fun decorating the Masjid by drawing posters with the word 'Allah' or practicing their Arabic writing skills to copy short verses from the Quran onto poster paper. Get hold of a large box (appliance boxes work great!) that can be cut, painted and set upright to form a niche in the direction of the Qibla. Keep a timetable on the wall and let the kids be responsible for setting up prayer mats and calling the family to pray at the appropriate times. When they call, respect their effort and pray with them!
10. Put together your family history
Turn those 'when I was your age' stories you use when upset with your kids into a fun activity. Share stories not about the harder life you had before the internet and DVDs, but about the fun games you used to play with friends, the things you learned in school, the class clown's antics in high school, etc. Have the kids take turns noting down the story. At the end of winter vacation, compile this into a book or webpage.

You can find more ideas about sharing your family history at http://www.legacyproject.org/legacy/familyfun.html
11. Start a family newsletter
With the internet, it's much easier to keep in touch with faraway relatives. But communication is usually sporadic. A family newsletter helps compile all important news (births, deaths, marriages, moves, graduations, etc.) in one place on a consistent basis. Help your kids put this newsletter together. Make two versions: one for the web and another on paper. Once it's finished, email a copy to all relatives with an email address, and mail a paper copy via snail mail to the rest. Keep a copy for posterity.
---
Find out at AdamsWorldApp.com available today at App Store and Google Play.