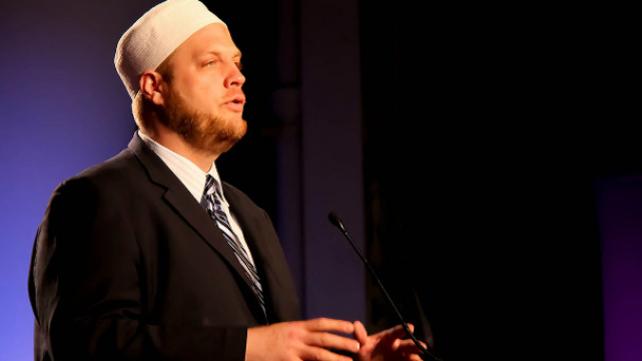 *What: A Benefit Dinner to Build Strategic Communication & PR for the American Muslim Community
*When: Friday, March 17, 2017 @ 7 pm (Please pray Maghrib with us • Dinner served immediately after Maghrib Salat)
*Where: Hyatt Regency The Wynfrey Hotel 1000 Riverchase Galleria, Birmingham, AL
*Who: Imam Suhaib Webb (American Muslim Scholar and a Graduate of Azhar University) & Dr. Mohammad Siddiqi (Executive Director, Sound Vision)
*Ticket: Adult: $30 • Youth under 12: $15 • Baby sitting available

*Contact: info@soundvision.com | Co-Chair Host Committee: Br. Ashfaq Taufiq: (205) 223-3646; Br. Farooq Chandiwala: (205) 586-7078
As Masjids take care of Salat & Zakat, CAIR fights for our civil rights & ISNA, ICNA and MAS bring us together, Sound Vision does public relations & develops relevant content for Muslim youth, parents, Imams, teachers and our neighbors.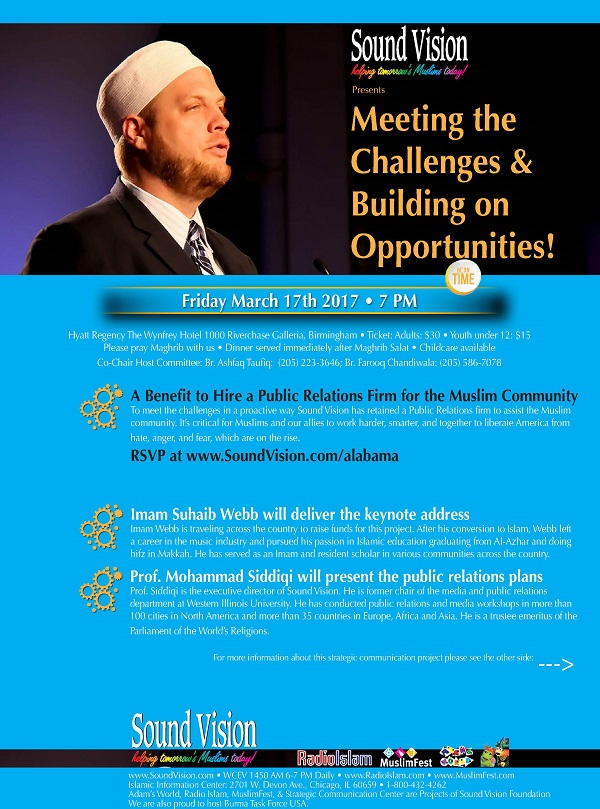 Imam Suhaib Webb is a contemporary American Muslim Scholar, thought leader and educator. After his conversion to Islam, Webb left a career in the music industry and pursued his passion in education. After serving as Imam and resident scholar in various communities across the country, Imam Webb studied at Al-Azhar University and did his hifz in Makkah.
Prof. Mohammad Siddiqi is the Executive Director of Sound Vision. He is a former Chair of the Media and Public Relations Department at Western Illinois University. He has conducted public relations and media workshops in more than 100 cities in North America and more than 35 countries in Europe, Africa and Asia. He is a trustee emeritus of the Parliament of the World's Religions.