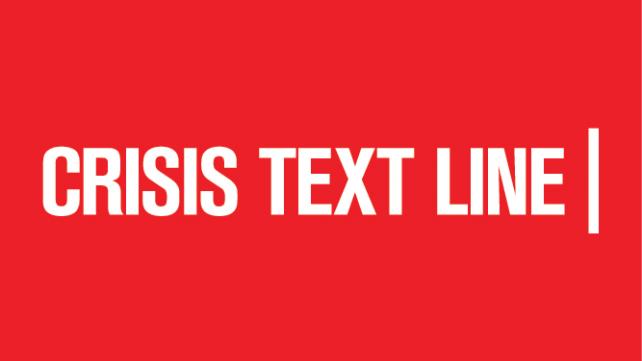 It is a critical, much needed, and much overdue service for Muslims: a Crisis Line, in partnership with Crisis Text Line

Sound Vision is launching a 24/7 Crisis Line. We have been working on forming a partnership with Crisis Text line for the last nine months.

Several trained volunteers are already in place thanks to the

This Crisis Line can save lives in times of stress, anxiety, or depression.
Please Volunteer for the Crisis Line. Volunteers must be at least 18 years old. Qualified professionals will be training the volunteers in methods of saving lives.
VOLUNTEER TODAY
(You must put "Sound Vision" under the reference page to be denoted as a Muslim Crisis Counselor)
Order Crisis Line Flyers, Posters, Buttons & T-Shirts for Promotion & Distribution in Your Community: youth@soundvision.com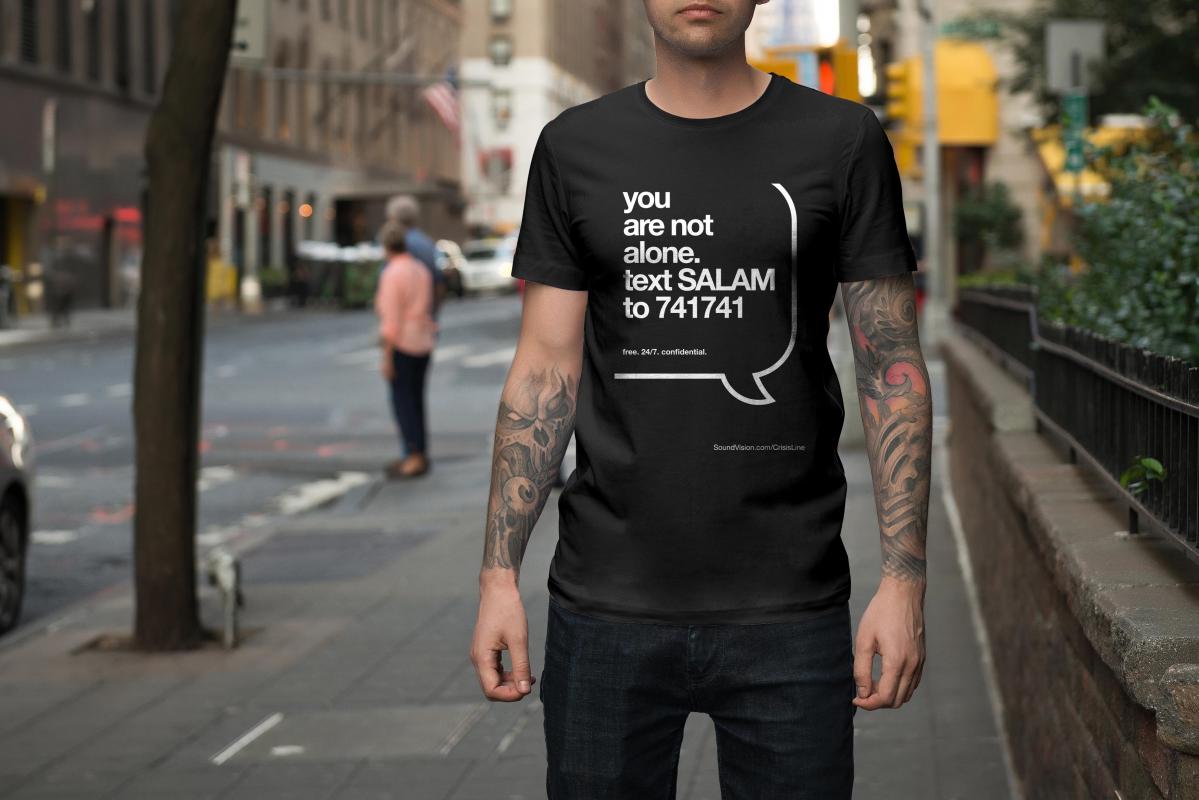 How would you feel if your teacher said to you, in front of the whole class, "You're going to be the next terrorist, I bet." That is what happened to Ahmed.

This young Somali refugee in Arizona is not alone.
40% of Muslim families say their children were bullied.
25% of all bullying was done by a teacher/admin.

It's not easy being a young Muslim today. Today's Muslim youth are facing pressures from many different directions: Issues of family conflict; confusion over faith, identity, or sexuality; and discrimination and bullying.

The impact is extraordinary.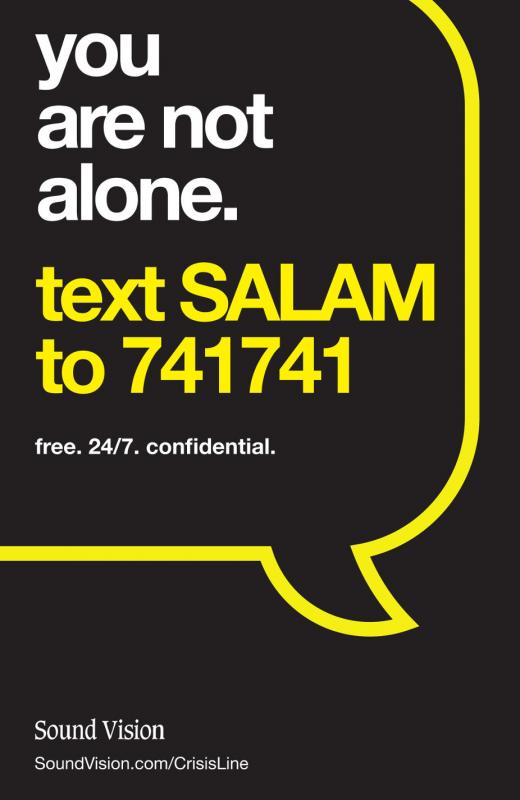 30% of Muslim youth hide their identity.
95% young Muslims have no connection to any Masjid.
660% rise in bullying, suicidal thoughts, and anxiety.
50% American Muslims display signs of clinical depression.
(You must put "Sound Vision" under the reference page)
Order Crisis Line Flyers, Posters, Buttons & T-Shirts for Promotion & Distribution in Your Community: youth@soundvision.com