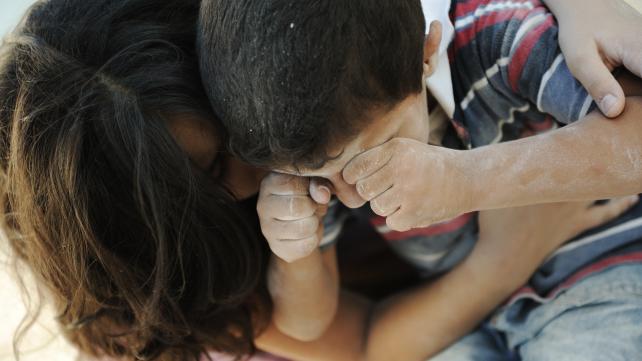 Late June 2020, the world witnessed the best of humanity displayed by the villagers of Aceh, Indonesia, as they rescued about a 100 Rohingya refugees, including 30 children, floating on an overcrowded boat that was about to capsize (sadly, like many before) off the coast of Indonesia. The local people were furious at the government's refusal to give the refugees shelter because of fears about the coronavirus. This is the power of common people when they exercise willpower and personal leadership, and do the right thing: saving and serving the most vulnerable in our community.
These incidents are heart wrenching and evoke painful flashbacks of countless flimsy boats of helpless Rohingya or African refugees drowning over the past decade. However, the heroic acts of the villagers of Aceh have again renewed our faith in humanity and our commitment to the Islamic teachings of justice, human rights, and solidarity.
Everytime I speak with a refugee from Syria, Somalia, or Myanmar, it reminds me how privileged I am in Canada, enjoying peace, security, human rights, citizenship, healthcare, a welfare system, a community, and a democratic system. Alhamdulillah.
It also makes me think about how little we, the privileged people, have done to support and show solidarity with our refugee brothers and sisters around the world. Frankly, these staggering statistics from UNHCR are overwhelming:
There are currently 80 million refugees globally
More than two-thirds of all refugees originate from just five countries: Syria, Venezuela, Afghanistan, South Sudan, and Myanmar (majority of world refugees are Muslim)
Children under the age of 18 made up about 40% of the global refugee population in 2020
The largest refugee camp in the world is in Cox's Bazaar, Bangladesh, hosting over a million Rohingyas
However, you don't have to rescue a boatload of a hundred refugees. You can show solidarity and support to the refugees in your own community or country in a few ways.
10 Things You can do to Support Refugees in Your Community
1. Teach them the ropes
The initial orientation that refugees arriving in a new country receive is basic. They need more hands-on experience to learn how the systems work for a productive life in a new city. From banking, to the transit system, to the library system, to enrolling kids in school, to finding an apartment for rent. Helping them navigate the new job market, taxation rules, and legal system will set them up for success from day one.
2. Develop a Buddy System
One of the best examples of a buddy system between refugees and hosts was demonstrated by the 'Moakha' system developed by Prophet Muhammad, peace be upon him, upon migration of Muslim refugees from Makkah to Madinah. As Makkan refugees arrived, the Prophet paired a migrant / refugee (Muhajir) from Makkah with a host / helper in Madinah (Ansari). The hosts (Ansar) took care of all their financial, lodging, and social needs, until the refugees were ready to stand on their own feet. You can develop a similar buddy system in your own city. At the least, as a buddy you could check up on a designated refugee family regularly, invite them to your social gatherings, and connect them with others who can assist.
3. Learn their language and culture
Nothing can make a connection with another human being faster than speaking in their own mother tongue. Many customer service agents, sales people, and entrepreneurs go out of their way to learn some sentences in a few languages to make that first connection with their potential clients. Learn key words, phrases, and sentences of the language spoken by a newcomer. Learn about their traditions and culture. This familiarity will go a long way in removing barriers and easing their anxieties that come with moving to a strange new place.
4. Teach them conversational English
Many newcomers are not fluent in spoken English. The faster they can communicate better in English, the easier the transition to new life would be. You can volunteer to teach refugees in your community to have one-on-one conversations in English. Or you can join a group session organized by a local library, community center, church, or mosque. If you are an English-as-a-second-language teacher, you can organize a class for the refugees in your neighborhood.
5. Donate clothes and furniture to refugee families
If you have new or gently using clothes, house appliances, or furniture, offer these to a newcomer family. Make sure to ask first if they would be willing to accept such items. Not every refugee would necessarily need clothes or furniture. Others may be sensitive to accepting used items. You can also donate such items to a local refugee settlement agency or a used clothing depot that handles distribution directly to newly arrived refugees.
6. Offer Mental Health Counselling
Trauma and PTSD are commonplace among refugees, most of whom escape from war-torn countries or oppressive regimes. The mental health impact of such dramatic incidents can be life-altering. Moreover, the drastic changes in the environment, culture, schooling, employment, and relationships as a result of being in a new land can take a heavy toll on their mental well being. If you are qualified mental health counsellor or know someone who is, trauma therapy would be a welcome service to the refugee children, youth, parents, and seniors. Or referring them to specialized clinics that offer such counselling would be beneficial.
7. Remember to include them in celebrations and special events
Celebrations can be particularly depressing occasions for newcomers. No one to meet and greet, or eat with, or exchange gifts with on Eid, during Ramadan, in particular, can be a real damper. Even long weekends and winter and summer holidays can be a dread for refugee family members. Make sure to include them in your celebrations throughout the year. Even if you don't know a refugee family personally, ask around those who know, and connect with them on special occasions in particular.
8. Help them tell their stories & amplify their voices
Refugees and asylum seekers have powerful stories to tell. They can teach us their unique life lessons in courage, resilience, grit, fortitude, gratitude, and more. Help a refugee craft his or her story. Give them an opportunity to share their perspectives on social media, in a classroom, on a community panel, in newspapers, and on TV. Where ever possible, amplify the minority voices to enrich discussions, to humanize the struggles of refugees, and center their leaders and speakers.
9. Sponsor a talented refugee student's college or university education
For many refugees, enrolment in post-secondary institutions is cost-prohibitive. Many parents would hesitate to take a risk. Others may not be aware of the student loan or grant options. Why not encourage gifted students from the local refugee community to apply for a college or university program by sponsoring their part or full tuition? Or seek out special scholarship or bursary funds offered by universities or charities dedicated to refugees and donate.
10. Hire a refugee
It is a challenge to get a foot in the door as a newcomer. Landing a job without a local employment experience is a nightmare most refugees face. If you are a manager or an entrepreneur, take the initiative to hire qualified refugee candidates. There are a few HR and job agencies in metropolitan cities that help match refugees with suitable employers.

---
Taha Ghayyur, is a not-for-profit leader, writer, public speaker, and a host on Muslim Network TV. He serves as the Vice President at Sound Vision.