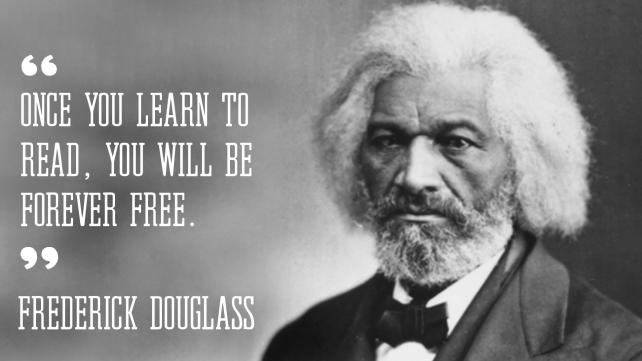 February 2018 will mark the 200th birthday of abolitionist, activist, and former slave Frederick Douglass. A Twitter hashtag has been devoted to the occasion, #FD200, and events across the country have been planned as well.
Born in February 1818 in Talbot County, Maryland, Douglass played a key role in the American anti-slavery movement during the 19th century. His speeches and writings, which shared his first-hand experience as a slave who escaped from the clutches of slaveholders, helped sway public opinion against the institution.
The fact that he could powerfully articulate his perspective in writing and speech flew in the face of slaveholders' argument that Blacks lacked intelligence, and by extension, the ability to become independent American citizens.
He wrote the bestselling Narrative of the Life of Frederick Douglass, an American Slave in 1845, a first-hand account of his experiences as a slave, My Bondage and My Freedom a decade later, and Life and Times of Frederick Douglass in 1881.
"What jumps out to me initially as I think about his approaching birthday is an Ayat (verse) from the Quran: Allah's Word is confirmed in truth and justice," said Imam Tariq al-Amin, head of Masjid al-Taqwa, and a host at the daily Radio Islam program. The Masjid and program are both based in Chicago.
"Mr. Douglass' commitment to truth, freedom, and to justice, no matter the cost, should resound with Muslims, as it is the highest expression of man's connection to God."
"And even those who are not directly impacted by oppression should see opportunities to aid those in their pursuit of truth and justice as bringing them closer to Allah.
"This quote from Frederick Douglass is as poignant today as it was when he said it: 'Where justice is denied, where poverty is enforced, where ignorance prevails, and where any one class is made to feel that society is an organized conspiracy to oppress, rob and degrade them, neither persons nor property will be safe.'"
Even after the Civil War, Douglass continued to campaign against slavery, and supported other initiatives for the equality of all Americans, most notably, women's suffrage. He also held a number of public offices.
Douglass believed in building alliances with Americans of all backgrounds to uphold the rights and values of the U.S. Constitution.
5 things Muslims can do to share the legacy of Frederick Douglass
Devote a Friday Khutba to Frederick Douglass and talk about how he stood up for justice for all (Quran 4:135).
Find a local event and attend, encouraging family, friends, and members of your Masjid/Islamic center/Islamic organization to do so as well.
If you can find no events in your area, organize one at your Masjid or organization. Use existing events as your guide to sharing information about this key historical figure.
Make sure your full-time and/or Islamic weekend school devotes at least one period to learning about Frederick Douglass. Encourage students to write research papers, make art projects, or even dress up in costume to share his legacy.
Have students read Narrative of the Life of Frederick Douglass, an American Slave and write a book report about it.