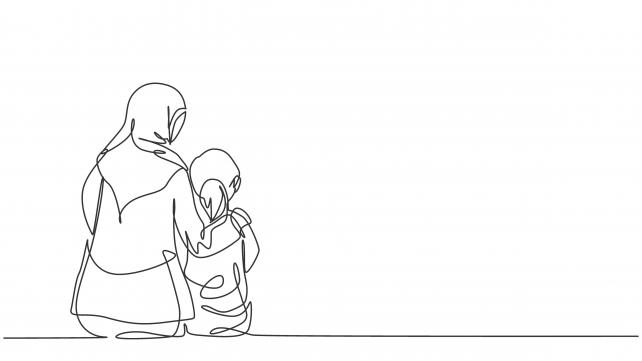 The anniversary of the 9/11 attacks is covered in most American social studies, history, and politics classes in some way. Young American Muslims, the vast majority of whom attend public schools, may feel uncomfortable or face bullying because of this, depending on how class and school discussions are conducted about the tragedy.
Muslim parents need to be aware of this, especially in the days preceding the date, and be ready to discuss it from an Islamic perspective. We should also be prepared to address any bullying or harassment our children may face because of it. Here are some ways to discuss and handle this.
Take into account the age of your child and their sensitivity to violence before talking about the tragedy of the 9/11 attacks or allowing them to see shocking images on the news.
Ask them if the tragedy was discussed in class, and if so, what was said.
Be clear about the Islamic perspective on the attacks. Explain that Islam forbids terrorism and killing innocent people, no matter who they are or which country they are from.
Reassure children that they are not to blame for the attacks. All Muslims are not to blame for the attacks. When a crime is committed, it is those involved in it that should be punished. As Muslims, we should uphold this principle no matter who the perpetrators are in any wrongdoing.
Remind children that Allah loves them, and help them to make Dua in their own words to express to Him their feelings of hurt, pain, or anguish.
If any of your children say they have faced bullying, note down when it happened and which teacher or school administrator was involved. Then immediately contact the teacher, the principal, school officials or police authorities as needed.
Keep in mind that children need to be reassured. Hugs, kisses and words of comfort are what many children may need.
If a child does not wish to express himself/herself, don't force them; alternately, if they want to say something, give them an opportunity to express their feelings.
Some children often express themselves by drawing or by creating a story. Give them the tools they need to do so.
Encourage your child to read more inclusive perspectives on the 9/11 attacks. One of these is this one developed by the University of Pennsylvania Graduate School of Education. Take what you feel is most relevant to your children's experience and needs. Also, consider sharing it with your child's teacher and school principal.