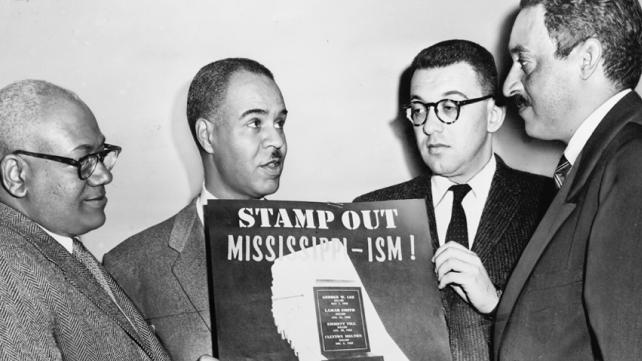 There are a number of very good organizations in the US which defend and educate others about civil rights. Some may also offer financial aid for civil rights cases. Below are a few of the more well-known ones.
1. The American Civil Liberties Union (ACLU)
Since 1920, this organization has been fighting violations of civil liberties across America. It provides excellent resources for learning about civil rights issues, offers subscribers regular news alerts, and launches campaigns against all kinds of violations of freedom (one of their latest is against the notorious Operation TIPS).
Their website address is
http://www.aclu.org
2. National Association for the Advancement of Colored People (NAACP)
This is the premiere civil rights organization of America. Established over 90 years ago, it was at the forefront of the civil rights movement. The NAACP has helped open the doors of schools to black students, fought race-based segregation laws, and one of its members, Rosa Parks, is credited with launching the civil rights movement of the 1950s and 60s by refusing to give up her seat in a segregated bus in Alabama.
Their website address is
http://www.naacp.org
3. Amnesty International
This international organization which was started in Britain over 40 years ago, has become a strong voice in support of human and civil rights around the world, including in America. It issues a yearly report about the state of human rights in the world, including the United States. It has also launched campaigns to support, for example, political prisoners. These focus primarily on letter-writing.
Their website address is
http://www.amnestyusa.org/
4. Human Rights Watch
This is another international organization which is based in New York. It is primarily research-oriented, as it aims to document human rights abuses around the world by sending out fact-finding missions. This information is later compiled into region-based and yearly reports.
Their US office's address is:
http://www.hrw.org/us
These are general civil rights organizations. However, if you have faced civil rights violations in a specific area (i.e. employment, schooling, etc.) there are specific groups that deal with these.
For a search of organizations in your state, or by category, please go to
http://www.civilrights.org/national_directory/
Photo Attribution: New York World-Telegram and the Sun staff photographer: Al Ravenna - http://commons.wikimedia.org/wiki/File:NAACP_leaders_with_poster_NYWTS.jpg