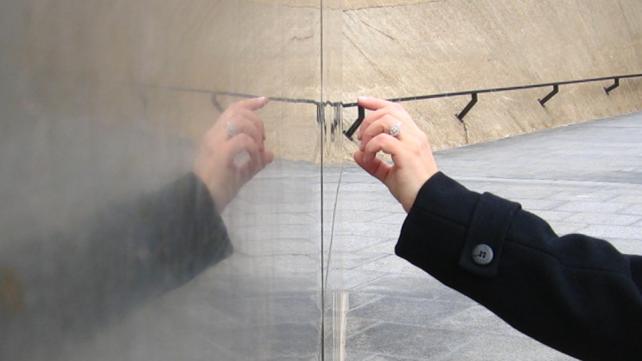 As Our Community Grows in America
As we move into the year 1421 of the Hijirah and the 21st century of the Common Era social issues and concerns must be elevated to higher priority on the agenda of Muslims in North America. It certainly is a great day to be Muslim in America.
The population of the Muslim community is increasing and the number of Islamic schools, civic organizations, businesses, newspapers and magazines are growing. Islam is receiving recognition on many levels of society. It can no longer be denied that Islam is part of the very fabric of American society and Insha Allah (God willing) here to stay.
But as the Muslim community in North America grows so do its social problems and concerns. While the problems of today are similar they are also very different from those we faced a century, even a decade ago. One major concern is the need to learn ways to successfully raise strong, healthy Muslim families in a society that often conflicts with Islamic family values and teachings.
Islamically based interventions
Those concerned with social issues including our religious leaders, professionals and other community activists must develop Islamically based interventions and strategies that address our community's concerns from birth to old age.
We must consider services for the single members of the community, as well as the families, for those who were born and raised in America as well as those who immigrated or were displaced by war and political upheaval, and for the varied cultures and races that make up the Muslim community in America.
We must face concerns that are not easy to face such as poverty and insist that Zakat be collected and distributed locally as well as abroad. We must address social readjustment issues for refugees and new immigrants, and provide transitional services for the formerly incarcerated. We must address the need for shelter services for abused and neglected children and for women who have experienced domestic abuse.
Prevention and Youth Services
If we want solid, healthy families we have to address the issue of mate selection and screening of potential spouses for our single members.
Premarital counseling is a service that must be included in any advisement provided to engaged couples and their families. A philosophy that promotes prevention services must become as essential a part of social service delivery in the Muslim community as crisis intervention and treatment. We must begin to accept and value the importance of getting help and advice before family concerns become so critical that only intensive intervention will help.
Services for youth must include counselors and social workers in the full time schools, support groups, social and recreational opportunities, activity centers, and basic life skills training such as communication skills, anger management and decision making based on Islamic teachings found in the Quran and the Sunnah of Prophet Muhammad (peace and blessings be upon him). We must work to build within our youth a strong sense of Islamic identity and personality.
Muslim Mental Health Professionals
Mental illness and behavioral problems of depression, post traumatic stress disorder, suicidal ideation and alcoholism must also be addressed. Our community has members who are experiencing these problems. Psychiatrists, chemical dependency counselors, psychiatric social workers and mental health therapists who are well grounded in Islamic strategies as well as today's professional knowledge and interventions are needed to assess and treat these brothers and sisters and help them lead a healthy productive life. We must encourage our young people to seek careers in human service fields as well as engineering and medicine.
Caring for Our Elders
We must also attend to the issues of our elderly members so that they may receive their right to be cared for and valued in the last stage of their life. While the elderly Muslim community over 65 is still very small, only .5% according to Ba-Yunus and Siddiqui (1998), we are an aging community.
Those in our middle years will soon be among the elder population of Muslims with no means of care as we face old age. Hospice and palliative care, and nursing home placement are services that Muslims will have to consider and determine the Islamically best way to deliver. Diseases like alzheimer's and other problems of the frail elderly will require that families have professional assistance to appropriately care for elder relatives. In home personal care and adaptive equipment must be made available to assist families with caring for their elder relatives so that they are able to provide the best quality of care possible in the home setting for as long as possible.
End Racism, Build Taqwa (God consciousness)
And finally culturalism and racism within our community, as well as discrimination from without, must be addressed and eliminated.
There is no room for this in a community that professes to follow the example of Prophet Muhammad. These isms erode at the very core of what it means to be a community and hinder our ability to work for the collective good. Individualism is promoted rather than the important ethic of wanting for our brothers and sisters what we want for ourselves. Culturalism and racism from within and without impact our self confidence and our sense of belonging to a community of over a billion Muslims from all walks of life, nationalities and races worldwide. We must put an end to that which separates, and work toward developing within ourselves and helping our brothers and sisters to develop their personal relationship with Allah. For as Taqwa builds within each of us so are our family and community bonds strengthened.
It's Our Islamic Responsibility
In Sura Al Maun, Sura Al Baqara, Ayah (verse) 177 and many other verses of Quran we are reminded of our social responsibility. Each and every one of us is charged with the responsibility for working for the sake of Allah () to assist those oppressed and in need to help promote spiritual, physical, emotional, intellectual and social well being among the members of our community and society at large.
Insha Allah by doing our part to become educated about the various social concerns that exist, volunteering to help with community programs, spending from our wealth, becoming community activists and promoting the importance of social service at the local and national level we each take a step towards helping to improve society and preserve the health and well being of future generations of Muslim families.
Photo Attribution: Wle2 - http://commons.wikimedia.org/wiki/File:Woman_looking_into_future.JPG