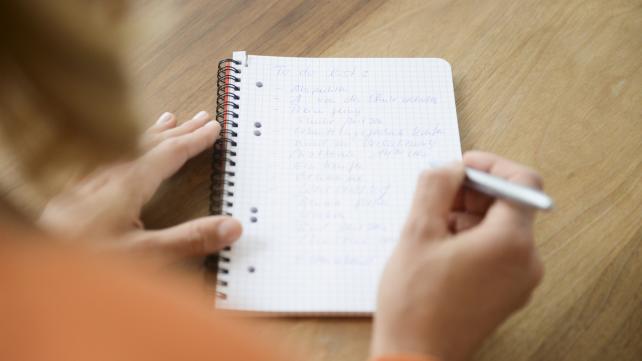 So it's the first of the Islamic month of Shaban, 29 or 30 days before Ramadan begins, and you're thinking there's plenty of time to prepare. But it's sometimes hard to focus on doing the right tasks at the right time to make the best out of the blessed month.
This suggested checklist can help.
Make up any missed fasts from the year before. This has the added benefit of getting your body used to fasting again.
Fast. Even if you do not have any to make up, it is highly recommended to fast in Shaban. Prophet Muhammad, peace and blessings be upon him, said it "is a month occurring between Rajab and Ramadan that many people neglect. It is a month in which the deeds ascend to the Lord of the Worlds, be He Mighty and Majestic, and I love for my deeds to ascend while I am fasting" (Ahmad and Al-Nasai).
Notify your boss or supervisor about your needs during Ramadan. Doing this now allows enough time for him/her to arrange accommodations for you and your Muslim co-workers. Check out this sample letter that can help convey that.
Decide what you will drop in Ramadan. To maintain an optimal level of productivity in the blessed month, we have to preserve our energy as much as possible. That means dropping unnecessary activities, be it a fun extracurricular class or spending too much time on social media. Pick what works for you.
Plan your menu. Doing this now means you won't be scrambling to find something to eat for Suhoor in time, or spending most of your day cooking elaborate Iftar meals. It also gives you enough time to grocery shop and cook in advance.
Start planning your charitable giving. Perhaps you can give your large tax deduction this year for Sadaqa during Ramadan? Or, if you normally pay Zakat in Ramadan, start calculating amounts and where you want to donate now so you can give in time before the blessed month ends.
Start a Ramadan Meal Train for someone in need. Meal Train is a fantastic online tool to coordinate meal planning for those in need. Whether it's someone struggling financially, a refugee, or someone who is ill, this service helps ease some of the meal planning stress. Doing this a month before Ramadan gives everyone enough time to pick a day or days and plan accordingly.
Send out Iftar invitations. In this month when we are encouraged to be generous, share your blessings with family and friends. Make sure to also invite those who are away from family this year (e.g. students from abroad), new Muslims, as well as anyone going through a difficult time who could use the social boost.
Make your Eid gift list. Who do you need to buy for? What are their ages and interests? Thinking about it now will help you jump start the process so you can avoid last-minute shipping fees and buying an unwanted Eid gift.
Shop for Eid clothes. Don't waste the precious last 10 days of Ramadan in Eid day stress. Order clothes now for yourself and your family so you can focus on worship.
Start practicing napping. Short 10- to 20-minute bursts in the afternoon help maintain energy during the day when you're fasting. Get in the habit now so you're a pro come Ramadan.
Plan what your kids will be doing. School will be ending for most kids toward the end of Ramadan this year. For those who will not be fasting, keeping them busy and productive during the day is essential so they don't drive everyone else crazy. Register them for classes, camps, or any other activity now before spots get booked up.