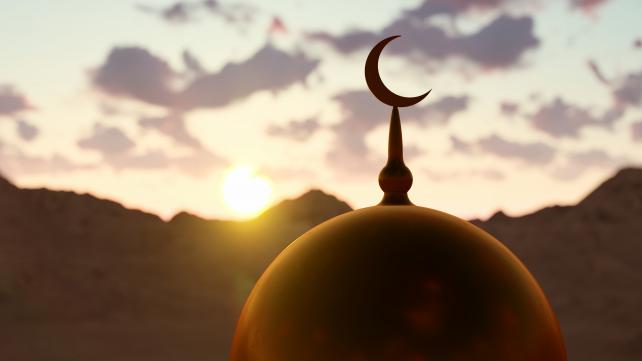 As we deal with yet another mutation of the Covid-19 virus, and the vaccine hesitancy or defiance from fellow citizens to help curb the spread, we realize that we may have yet another winter of limited contact with human beings. Isolation has a negative connotation, but it does not have to. In fact, there are instances where isolation is a preferred action because it allows for self-reflection and even acts of worship.
Think of it, when we study Seerah of the prophetic age, we find that Prophet Muhammad, peace and blessings be upon him, used to climb Jabal an-Noor (the mountain of light). Jabal an-Noor is a mountain near Makkah in the Hejaz region of Saudi Arabia. This mountain is approximately 2,100 feet high. It is a small mountain, which is a fact that makes it easier to climb. It was reported that the Prophet used to climb this small mountain and sit in seclusion in the cave of Hira to contemplate on the condition of his society, humanity and spiritual thought. It was in the cave of Hira that the Prophet received his first revelation – indeed an act of worship.
This particular example of Prophet Muhammad, peace and blessings be upon him, is one that is seldom reflected upon. However, all of us can benefit from introspection and thus appreciation of the beauty in nature. Certainly, the quiet relevance of the earth's formation inspires us with its very existence. We reflect on things in our environment and the power that exists in the smallest things. In the Quran, Allah, The Most High warns the human being in 22:73 that a fly has the ability to take from us and we don't have the ability to get it back. The virus that drives the pandemic has shown humankind that something that is too small to even be seen with the naked eye has a power over all humanity.
We should reflect on that.
One of the best ways to quietly reflect is to follow the example of the Prophet and seek out the natural environment. Consider taking a hike for yourself. Imagine being on a trail and making Salatul Dhuhr together as a family. Hiking outdoors has the benefit of fresh air, sounds, smell and sights of nature. In addition, hiking is a good way to exercise and get a powerful cardio workout.
According to the American Hiking Society, the physical benefits of hiking include:
Better cardiovascular and lung health
Improve blood pressure and blood sugar levels
Boosting bone density, since walking is a weight-bearing exercise
Building strength in glutes, quadriceps, hamstrings, and the muscles in the hips and lower legs
Strengthened core
Improved balance
Better weight control
Improved mood
Hiking is not just an activity for young adults. The Journal of the American Geriatric Society recommends hiking for seniors, and report researched benefits for seniors including the health perks listed above as well as:
Improved circulation
Reduced arthritis, joint, and knee pain
The increase in bone density listed above can improve bone health and reduce the risk of osteoporosis in older adults
Stronger muscles
Decrease in feelings of depression and isolation
Increased cognitive function
And yes, hiking has physical benefits for children as well. Children experience the benefits previously listed. Hiking also help them:
Develop fine and gross motor skills
Improve balance and coordination
Stimulate digestion
Enhance their love of physical activity
Build sensory development, as the children take in their environment on the trail
When hiking as a family, it encourages cooperation and bonding, promotes problem solving skills, increases social competence and engages the whole family in appreciation of nature and quality time together. Hiking is a plus because it is a year-round activity. So as new lockdown procedures are put in place to stem the ravages of the worldwide pandemic, hiking is an alternative to being confined to the house, especially as winter break approaches.
If you make plans to imitate the footsteps of Prophet Muhammad, peace and blessings be upon him, and venture out on a hike in the area where you live, remember these simple tips:
Start small – choose a local hike on a flat trail for beginners.
For seniors with limited mobility or confined to a wheelchair, seek out a trail that has signs listing its accessibility or those with a boardwalk and wheelchair ramp.
Stay hydrated and bring drinks with you.
Time your departure so that it is not too cold and you have time to venture out and return before the sun sets.
NEVER go on a hike alone in the fall or winter.
Check the weather so you can pack and dress appropriately.
Wear comfortable walking shoes or hiking boots.
Wear layers to account for possible changes in weather (rain gear, hat/gloves, etc.).
Always carry a map of the trail.
Wear some sun protection, including a hat, sunglasses, and sunscreen.
Bring an emergency kit, which should include a first aid kit, food/water, and an alternative way to communicate like a whistle, torch, or tracker in case you need help but don't have cell phone reception.