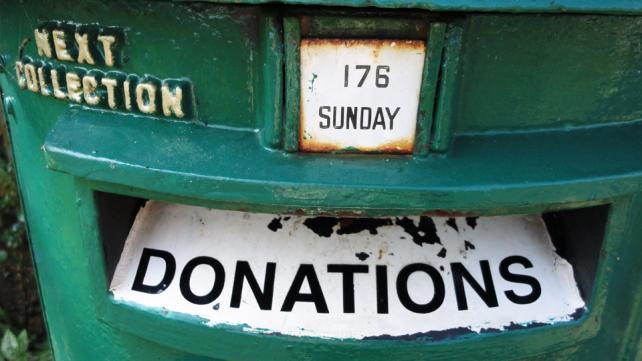 The tragedy is huge and still unfolding.
It is the mercy of God that so many human beings are opening their hearts to help.
And almost everyone is willing to help.
Here are some guidelines for donating to this cause which we offer based on researching various options.
What to Donate:
Donate funds. Almost all aid workers are saying the same thing. Money is the best donation instead of goods. This is simply because in most of the devastated countries, you can buy almost all things making it easier and faster to deliver goods to the affected areas. It will also strengthen local economies and will save you transportation costs.
Where to Donate:
This is a matter of trust. You may already have certain organizations and networks in mind. However, here are our analyses and recommendations.
There are four types of organizations which are collecting funds in the US.
Governments, embassies of the affected countries and branches of the United Nations
Major world relief organizations and Christian charities
Muslim relief organizations in the US and abroad
Mosques and other Muslim organizations.
Governments and the UN:
Only the government and the UN can do what is needed most urgently to assist in the most devastated areas if they can move fast. Considering that the most devastated area is the northern region of Indonesia, where airports are broken and the roads are mostly not usable, government and international agencies with helicopters can help the most.
Although it took seven days for international help to arrive in the hardest hit areas of Indonesia there is still no effort to find the survivors who may still be trapped under their homes due to the earthquake which hit the whole Sumatra island before tsunami. People have just moved from dead to feeding the people. There is an urgent need to bring in the teams with dogs and equipment to look for the survivors. There are higher ground in Sumatra where tsunami did not reach but 9 Richter scale earthquake did.
You must call your representatives and all of these world agencies and urge them to use helicopters to take relief there on a war footing. Ten helicopters which are now being used after a week in Indonesia are not enough. At least 100 helicopters must be deployed along with search and rescue teams to find entrapped people. It is a shame that the world neglected its duty towards those aboriginal who were closest to the epicenter of the earthquake for almost a week.
Governments and the UN do not need your donations. We already pay them through our taxes. We just need to make sure that they act fast:
Please call President Bush and thank him for the ten US helicopters begin used (by Jan. 2nd 2005) to supply aid to the worst-affected areas in Indonesia. America can have great success in public diplomacy if it can use increase it to 100 helicopters, half to search and rescue mission and half to deliver food and water and to create a relief infrastructure of helipads every 50 miles in the devastated coastal area so helicopters can land in the wooded areas with aid. Airlifted bulldozers can allow supply of aids within a day. His email address is president@whitehouse.gov. You can also leave a message at the main switchboard of the White House at 202-456-1414 and comments at: 202-456-1111

Call your Congressperson and Senator to ask our government to create a relief infrastructure.
Find your Congressperson by typing in your zipcode at http://www.house.gov/writerep/
Find your Senator at http://www.senate.gov/

Call UN agencies and ask why they have not done anything so far in Ache Indonesia for search and rescue where 80,000 people have died. Here are one agency that are directly involved:

UN Office for the Coordination of Humanitarian Affairs (OCHA)
Phone (Geneva Desk Officers): Erik Haegglund, at haegglund@un.org, or +41-22-917-3299 and Mr. Rudi M?ller/Ms. Caroline P?guet, at +41-22-917-3131/7-1836.
Give to Charities and Organizations of the Victim Countries:
The fastest aid is only through charities that are from the victim country or region. They know the language. They know their people and have cultural advantage. They are also the most efficient and least wasteful because they have low administrative costs.
If you are donating, give your money directly to any of these organizations. If your Masjid is collecting, give the funds to any of these entities for the least administrative cost and the most effective service.
If you are giving to any local Muslim charity, we don't expect that your money will be lost, buy we do know that these organizations? administrative costs will be higher. Most of these charities send funds to their headquarters which then decide what to do with those funds. We are aware of months long delayed in delivering supplies in the past.
Several Muslim charities have been banned or raided by the US government in the past three years without a trial. This has created doubt about them without providing any opportunity for them to defend themselves. We consider them innocent until proven guilty. Some of these charities had millions sitting in their accounts when they were frozen and taken over by the US government which raises the question why those funds were sitting in accounts in the first place. There may be some explanation for this which we don't know.
Indonesia:
the most devastated with at least 100,000 dead 500,000 injured and million homeless.
We recommend Muhammadiyah network. It is one of the largest Muslim organizations in Indonesia with the largest educational charitable network. They are working for relief in the hardest hit area and recommend only financial help. Their university in the area survived which is being used as a base camp at this moment. Their president is Muhammad Shafi Muarif who is a Ph.D from the University of Chicago and runs an efficient organization. Sound Vision Foundation president has spoken to him about their current work in the area and plans. Here is more information about their relief work and plans.
Bank Name : Bank Central Asia (BCA)
Bank Address : Ruko Sentral Cikini No. 58 P
Cikini, Jakarta, Indonesia
Account Name : LAZIS Muhammadiyah
Account Number: 87-800-400-51
Contact info::
Muhammadiyah Headquarters
Jalan Menteng Raya No. 62
Jakarta 10340
Indonesia
Phone: 62-21-3150400 and 62-21-70648779
Fax: 62-21-3903024
There is an Islamic relief organization in the Aceh area itself run by Aceh people. But their offices have been destroyed as well in the earthquake. Its leader has lost 35 members of his family but he is focusing on reorganizing his network and a bank in the area as they start their operations.
We will post other contact information as soon as we receive it.
Sri Lanka:
28,627 dead, 100,000 injured
Executive Director of CAIR in Bethesda, Maryland Syed Rizwan Maulana is from Sri Lanka. He has lost more than 30 family members in Sri Lanka but has translated his grief into action by establishing www.AsiaRelief.org.
a. Asia Relief is a non profit and all donations are tax deductible
b. All donations will be used to help the victims
c. Phones: 301-672-9355, 301-977-9336, 240-893-8280
d. Email: rizwan@cairmd.org
Sri Lankan Muslims are complaining of bias by international NGOs. Meer Sahib, a Canadian Sri Lankan Muslim leader wrote: "the NGOs have been playing dubious roles... Some of them have been fronts for proselytization."
Sri Lankan Muslims in North America have inform us that an organization named Sri Lanka Jama'ath-e-Islami which has already buried 5,000 Muslims so far and have set up relief stations for the homeless and other victims at mosques and schools and are supplying hot meals and clothing to the victims (irrespective of race or religion).
Account Name: Sri Lanka Jama'ath-e-Islami Social Service Department Account Number: 114 000 5197
Bankers: Hatton National Bank, Central Colombo Branch, 149-151, Main Street, Colombo - 11, Sri Lanka
SWIFT CODE: HBLILKLX
India:
9,067 dead
The Indian Muslim Relief Committee (IMRC) is led by Indian Muslims themselves who have a proven record of service and good local network of distribution. If you want to contribute to any US-based organization for India, this is the best option. Here is their contact information:
Online contributions to IMRC - http://www.imrc.ws/
Tax-ID #27-0058132
Checks payable to "IMRC" can be mailed to:
IMRC 800, San Antonio Road Ste #1, Palo Alto, CA 94303
Please indicate that your contribution is for "TSUNAMI RELIEF".
Contact: (650)-856-0440; email: info@imrc.ws
Conclusion:
1. Please fast and pray for the survivors. The UN is even asking people not to rush for burial of the dead since those surviving are at a greater risk at this moment.
2. Do contact the President, your Senators and Congresspersons, asking them for urgent help to the most devastated areas which only governments can provide.
3. Send funds directly to Muslim charities operating in the victim countries.
Note: All above information is to the best of our knowledge but we have neither any affiliation with any of these organizations nor we have dealt with them financially in the past.
Updated on January 2nd 2005
Photo Attribution: http://commons.wikimedia.org/wiki/File:Swindon_%26_Cricklade_Railway_..._DONATIONS_(5628115406).jpg