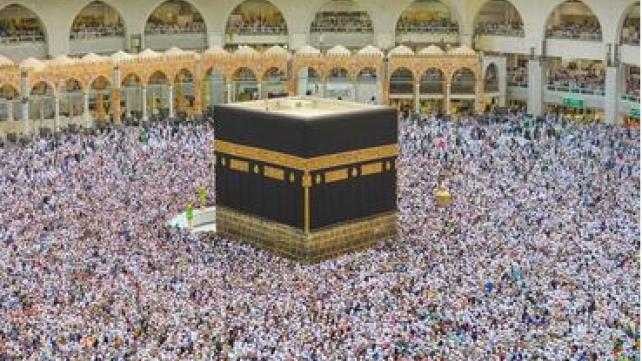 As Hajj demands physical activity, here is an interview with a personal trainer to offer perspective on how to become fit to perform the pilgrimage
Question: What is your fitness journey? How and why did you start working out?
Answer: It all started back in 2006. I was in grade 12 and my goal was to study business at university. I decided to take a weight training class because I was very skinny and small. I wanted to be stronger, increase my size and become healthier. That year, I fully transformed my body. I was totally motivated and inspired and I did my 180-degree turn. I changed my career goal from getting into business to becoming a weight training gym teacher so I can pass it on to other kids, like what happened to me from my teacher. That's how I got to kinesiology. That's how I got into weight training. Since then, it became my number one passion, hobby and career.
Q: In your opinion, why is it difficult for the general Muslim community to stay in shape?
A: In my opinion, Muslims don't exercise or it's very hard to get them to start because it's not in our culture, therefore, it's not a priority for us. Because it's not a priority, we don't end up doing it. There's also some challenges in regards to some brothers and sisters wanting men and women only gyms but I wouldn't say this is our biggest issue.
Q: For those who've never completed Umra or Hajj, could you describe what to expect?
A: I've never been to Hajj. I've performed Umra. It's the lesser pilgrimage. It's easier than Hajj.
As for Umra, you definitely need some physical fitness, you need some strength. It's a lot of walking, a lot of Tawaaf (going around the Kaba). It's going from one area to the next. From the Haram (the Masjid that surrounds the Kaba) to the hotel, from hotel to the Haram. Back and forth between five prayers. All of this requires a lot of walking.
Before I went to Umra, I made a goal to lose weight and build overall strength and stamina. I lost 10 pounds. I went sprinting, used the elliptical and did a lot of weight training. I wanted to be physically and mentally prepared. With a stronger body, you will be able to do more Ibadah (worship). I wanted to take advantage of every minute. To be prepared in every way possible.
Q: For beginners, what workout would you suggest for each body type:

Ectomorph: tends to be thin, and struggles to gain weight as either body fat or muscle
Mesomorph: natural tendency to be fit and relatively muscular
Endomorph: tends to gain weight and keep it on
A: Generally, what I recommend for all three would be a little bit of cardio, weight training, and stretching at least three times a week. If that seems like too much then start with one day and build yourself up to three. I would recommend to start with a full body routine using the machines only. As for cardio, 20 minutes is recommended after the weight training is complete. My recommended cardio equipment would be the elliptical since it works the muscles, burns calories, and is safe on the knees. Lastly, always end your workout with a full body stretch. Don't overdo it when you start or else you will be quick to get injured or quit.
Q: Final thoughts on the importance of fitness in our Deen (religion)?
A: I remember the Hadith saying that a strong believer is better than a weak believer. Just because you're religious, that doesn't mean that you have to forget your body and physical fitness. Wherever you are in your Islamic journey, to become even better and stronger, you need to work on health and fitness.
There's also that incident where a man was questioned on the size of his stomach by Umar ibn al-Khattab, may Allah be pleased with him, and the man referred to his stomach as a blessing from Allah. Umar responded by saying, "No, rather this is a punishment". There are a lot more examples in our Deen that show the importance of fitness and good health but these are just a few. Just remember the stronger and healthier you are, the more energy you will have to worship. If you want to be a perfect Muslim, don't just focus on soul and mind. Instead, focus on the mind, body, and soul.
---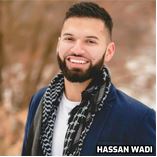 Hassan Wadi is a fitness expert, speaker and philanthropist. As a personal trainer, he has been recognized as one of the Top 10 Fitness Professionals in Canada from Canfitpro. As a speaker, he is an event Emcee and youth public speaking instructor. Hassan is currently the president of the City of Mississauga Toastmasters club and he is the 2017, 2018, and 2019 Division Speech Contest Champion. As a philanthropist, he is very involved with charitable activities in his local mosques at ISNA and Malton Islamic Centre.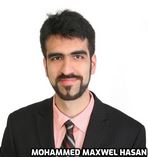 Mohammed Maxwel Hasan is a TEDx lead organizer, University of Toronto and Humber College graduate. With two published Amazon books called Can't Escape and Street Star, Mohammed enjoys the wonders of effective storytelling and communication. Born in Montréal and currently residing in the Greater Toronto Area, Mohammed constantly strives to create memorable narratives through the power of written words and public speaking.