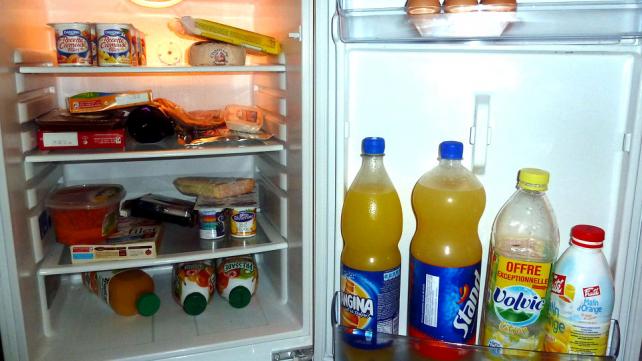 With a world food crisis already under way, it is more important than ever to cut waste. According to the U.S. Department of Agriculture, up to one-fifth of America's food goes to waste yearly, with the annual value of this lost food estimated at about $31 billion.Roughly 49 million people could have been fed with these lost resources. Here are a couple of ideas that can help at home:
1. Conduct a food audit today
Take stock of what's in your fridge and pantry. You will be surprised to find more food than you need. Make your meals and grocery list for this week accordingly. Also, establish a system where food that's about to expire is dated and eaten first. You could post a list on the fridge or mark said items with a colorful marker or sticky note.
2. Plan your meals carefully
The tried and true system of weekly meal plans doesn't just help avoid that nagging question, 'what's for dinner tonight'. It's also an effective way to cut food wastage by planning days' worth of meals ahead and buying only what's needed for them. Hold a family meeting this weekend and hammer out a weekly meal plan with everyone, taking into account likes and dislikes. Then shop and cook accordingly.
3. Buy in bulk
Buying food in bulk has been found to be cheaper than buying smaller servings. However, be vigilant about not forgetting about this larger amount in your fridge or pantry, thus letting it go to waste. This practice is also planet-friendly. According to the Environmental Protection Agency, we generate about 80 million tons of waste from packaging and containers every year - almost a third of the country's municipal solid waste.
4. Eat less, but eat well
The Prophet Muhammad, peace and blessings be upon him said that two persons' food is enough for three, and three persons' food is enough for four (Bukhari, Muslim). He also advised us to eat in such a way that we are left with one-third food, one-third water and one-third air in our stomachs (Ahmad, Tirmidhi, Nasai, Ibn Majah). This ideal is very far from how many of us eat daily.
Eat less, but eat well. Invest in good food that is healthy and organic. Cutting down how much we consume allows us the opportunity to purchase eatables that are free of all kinds of chemicals that?have been linked to serious diseases like cancer.
5. Grow your own garden
Growing your own tomatoes, lettuce, carrots, etc. won't only appeal to your palate and your wallet. It is also a great way to limit how much you use and to top it off, it will be counted as charity for you. The Prophet said: if any Muslim plants any plant and a human being or an animal eats of it, he will be rewarded as if he had given that much in charity (Bukhari).
Also, before dumping those banana peels and coffee grounds into the garbage, thereby building up our landfills, consider composting them. This is great for your garden's soil and better for the environment as well.
6. Take uneaten food to a shelter or pantry
Across the country, there are food recovery programs that allow you to bring in perishable and prepared food for the hungry. Consider this option if you, for example, have just held a party at home and there's plenty left over. Search online under "food recovery program" or "food rescue program" and the name of your city, village or town.
7. Once a week, hold a leftovers party
Give the cook of the family a break and cut food waste by holding a leftovers party once a week. Ideally, have the rest of the clan make this tasty, creative meal. The challenge: using only what's leftover or about to expire in the fridge or pantry for dinner.
"Food into a refrigerator - 20111002" by Bretwa - Own work. Licensed under Creative Commons Zero, Public Domain Dedication via Wikimedia Commons - http://commons.wikimedia.org/wiki/File:Food_into_a_refrigerator_-_20111002.jpg#mediaviewer/File:Food_into_a_refrigerator_-_20111002.jpg