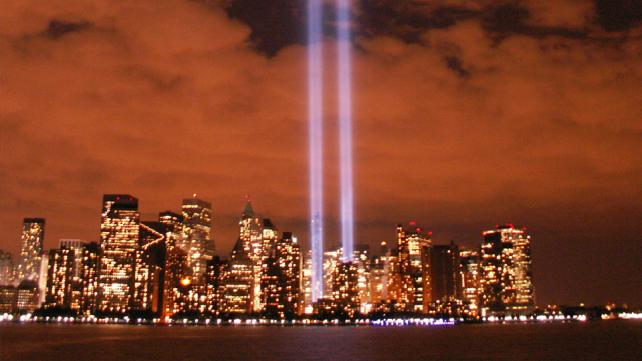 1. Encourage Muslim relief organizations to help
Call Muslim relief organizations in your city and state and urge them to go to New York and offer their services to the victims of this tragedy. This is part of their duty as groups that have the capacity and resources to aid those in need. It is also an excellent way to show the compassion of Muslims in action. Contact them today.
2. Donate blood
There is a great need for blood to help the surviving victims of the terrorist acts. Contact your local chapter of the American Red Cross and make an appointment to donate. Call 1-800-448-3543.
3. Organize a collection for the victims
Collect money for the victims of this incident. Go from door to door in your neighborhood explaining what you want to do and encourage your neighbors to donate generously. Do the same thing at your workplace or in one of your classes at school.
4. If you live nearby, help out in relief efforts
Provide any and every kind of help that you can. If you are a medical doctor, offer your services to the teams working to help victims. If you are a social worker, try to get to the site of the disaster and offer comfort and counseling to those who are victims of or who witnessed the terrorist act. Contact local relief agencies which are helping the victims to offer whatever help you can, whether it's by cooking something, providing blankets or other material
5. Get a local Masjid or Islamic center to donate to the relief efforts
Talk to the local Imam to send a letter expressing sympathy and compassion in the wake of the tragedy, along with a donation to a relief organization helping the victims on behalf of your Masjid or Islamic center.
"Tribute in Light from Jersey City, NJ, September 11, 2006" by Jackie from Monmouth County, NJ, USA - September 11, 2006 New York City, NYUploaded by Ekabhishek. Licensed under Creative Commons Attribution 2.0 via Wikimedia Commons - http://commons.wikimedia.org/wiki/File:Tribute_in_Light_from_Jersey_City,_NJ,_September_11,_2006.jpg#mediaviewer/File:Tribute_in_Light_from_Jersey_City,_NJ,_September_11,_2006.jpg