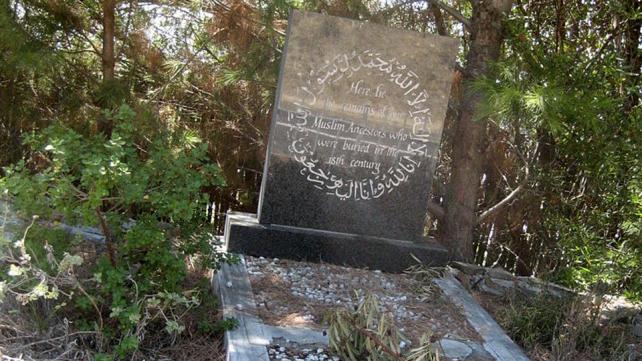 The other day, my father was talking to a friend of his on the West Coast who shocked my father with news of his Muslim neighbor's son's death.
The 12-year-old boy had been riding back from Isha prayer at a nearby Masjid with his brother and two Muslim friends - all ranging from 12 to 16.
The 16-year-old had been driving when a drunk driver hit the car, sending it reeling of the road. Three of the boys survived with minor injuries. The fourth boy, the youngest, died. This took place a few nights before Eid. What were you doing a few nights before Eid?
Perhaps shopping for Eid clothes or gifts? Maybe at home decorating and preparing for this holiday? Or simply studying or on the computer? What was the first thought on your mind? Or the first ten thoughts?
Speaking for myself, it was definitely not death. In fact, that small, dark thought was pushed way back in my mind, only to be brought out and examined every month or so - and even then it was but for a brief moment.
This boy had been coming back from the Masjid, probably laughing and joking with his peers, anticipating the upcoming Eid festivities with great excitement - never once even dreaming that he would not live to enjoy them.
Never once did he think that the Angel of Death was perhaps lurking nearby, waiting patiently for the moment when he would claim his soul and take it back to Allah.
Think of the last time you were riding or driving back from the Masjid - or anywhere for that matter - did dying at that moment cross your mind? Having to face the trials of death and the grave right then - did you think of that? No longer having any opportunity to do good deeds or ask forgiveness for the bad ones - did you remember?
How about all of those things you've been meaning to do: start making your Salah (prayer) on time, listening to and obeying your parents, begin wearing Hijab, learning that Surah you've always wanted to learn but "never had the time" - would you have a chance to them now?
"Oh sure," we all think, "I know I'm going to die SOMEDAY, but I'm still young; I still got time. That day won't be for a while and anyway I'll start obeying Allah and asking for forgiveness before then." And yet, how do you know when you're going to die? Who can guarantee you that you won't die while reading this?
Allah tells us in the Quran: "Every soul shall taste Death." How? Where? When? Only He knows. It's up to YOU to be prepared for this moment by keeping yourself in check by holding that thought - the thought of death - all the time. Every moment, every day. Guaranteed, Insha Allah, you will find yourself thinking carefully before talking, praying with Khushoo (humility), and always having second thoughts before doing anything.
Photo Attribution: http://commons.wikimedia.org/wiki/File:Kaapstad9.JPG