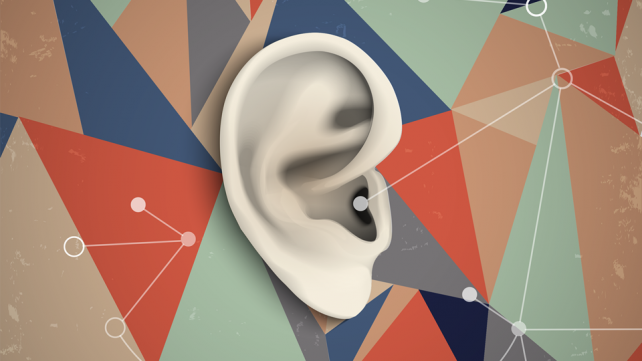 The day after Thanksgiving every year, StoryCorps, a national non-profit organization that encourages Americans of all backgrounds to record, share, and preserve the stories of their lives, is recommending their participation in the National Day of Listening.
"On the day after Thanksgiving, crack open the family story vault and record memorable moments with the people you love. After you're finished with your interviews, share your experience with others on the Wall of Listening," the organization suggests on its website.
The Wall of Listening has numerous stories from individuals, from how a major life event felt (like being drafted in WWII), to the lessons of parenthood and relationships with family.
Personal story topics on the Wall of Listening are diverse. Laszlo Toth, interviewed by Steven Toth, opened up about his experience during the Hungarian Revolution of 1956 and also as a 10-year-old prisoner in a Soviet labor camp, his participation in the revolution, and emigration to the United States and his new life in Kansas City.
Nicole Dion, interviewed Tim Lucich, shared how they both signed up to be partner mentors with Big Brothers Big Sisters of Northern Nevada because they always wanted children but never had them.
And Charles Rowe, interviewed Bob Freeman, talked about his 40 years of volunteering within the photography program for the Caswell/Haslam club site.
"By listening closely to one another, we can help illuminate the true character of this nation," StoryCorps founder and president Dave Isay states on his site.
This is an excellent initiative, especially at a time when thankfulness and thanksgiving are being emphasized. We are normally so busy talking, watching or surfing that we sometimes barely take the time to even look into the eyes of those who are trying to talk to us. Thankfulness can only come when we establish a human connection and relationship with others.
One way to build on this idea is to hold a brief family meeting, maybe even over dinner where each person in the family shares what they are thankful for. No phone calls, texts, tweets or surfing allowed at this time. Just focused attention on the person talking and effective listening. Follow this up with a brief prayer for every person.
Encourage your kids from elementary school age to the college-bound, to do the same with their friends during playdates or nights out having fun while they're catching a bite to eat.