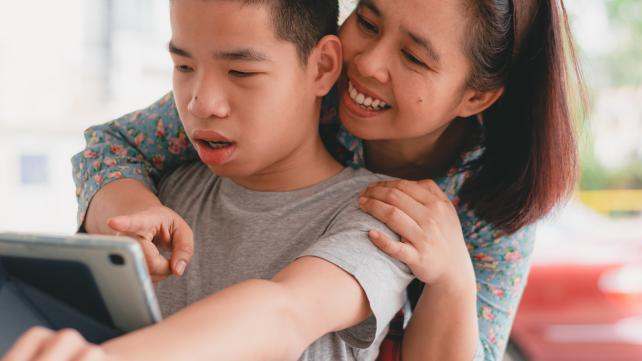 Since the onset of the pandemic in 2020, many industries have moved their services online. Especially education. The closures of many schools shifted in-person classes to virtual learning, which was a major change for many families around the world; a change that was not easy and oftentimes unwelcome. And the availability of online resources for children and adults in the area of multidisciplinary learning has exploded.
Online learning has been around at least 15 years, and many of the well established platforms have gained more traction due to the pandemic as well, such as Coursera and Khan Academy. More recently, the education sector has grown in two major areas – how they provide education on their platforms and in making learning accessible to more students.
Here are a number of online resources that can help you meet a wide variety of educational needs for your family.
For Children – Learning Applications, Academies, and Websites
There are many platforms for children to learn from. They include practicing basic skills in literacy and math, or delving into history, social studies, and developing critical thinking skills and socioemotional learning.
Muslim Learning Platforms
There are a number of great websites specifically designed by Muslims for Muslim families.
For Adults - Platforms That Help You Upskill
There are universities and skill-based "academies" that help you gain new skills or receive certificates in various subjects. Many Ivy-League universities such as Harvard or MIT are offering courses and degrees through their own websites or other portal sites such as Coursera. The great thing about this is that you can receive an education for a cheaper price and an authentic certificate from these institutions, and then show it on your resume afterwards as a legitimate achievement.
Moreover, many self-styled web academies have sprung up in the last decade teaching a huge variety of skills including coding, data science, sales and marketing, graphic design, organizational leadership, the creative arts, and more. Again, the skills you gain from these online academies are considered essential and sought-after in today's workforce. Lastly, an added bonus some of these websites offer is the opportunity to teach in their academy and earn money.
Here is a list of websites that include certificate courses by universities and skill-based academies:
With these many resources available online, knowledge is genuinely at your fingertips. Enjoy exploring these platforms and happy learning!
Sumayya Khan is a homeschooling mother of two and a teacher. She has worked with several Islamic schools and organizations in the last 10 years. She is currently teaching Literature online with Dawanet and studying the Qur'an through Al-Huda Institute. In her free time, she loves to spend time with her family and friends, play sports, enjoy nature, and read books. She currently resides with her family in Toronto, Canada.