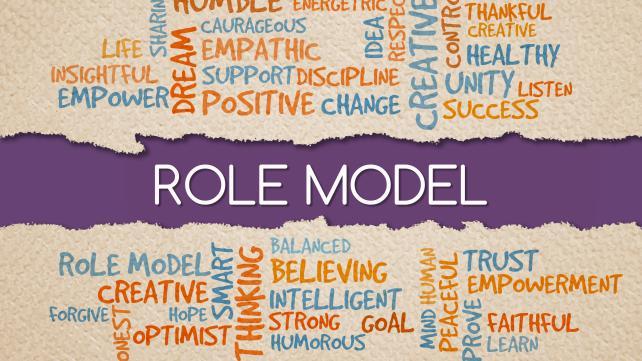 In a fast paced world, with magnified desires to attain success and make money, it is becoming increasingly challenging for Muslims to remain focused on making meaningful career choices which serve greater benefits in terms of earning a halal income as well as generating reward for the Hereafter. We need not look far, because there are many contemporary role models who are doing their work without compromising on their deen or religious values.
On the World Stage
Here are some globally known contemporary Muslims, coming from humble backgrounds, but focused on delivering and serving for the greater good.
Mufti Muhammad Taqi Usmani
Muhammad Taqi Usmani is a world-famous scholar and one of the most significant contemporary Muslims living today. Coming from a humble background where religion was prioritized, he received his primary education from Madrassa Darulum Uloom in Karachi, Pakistan. This madrassa was established by his father, Mufti Muhammad Shafi, in 1950 and still serves millions of Muslims from around the globe who are interested in pursuing religious studies.
Mufti Usmani obtained his Takhassus or specialization degree in Islamic jurisprudence (fiqh) and fatwa issuance (ifta) from Darul Uloom in 1961, earning the title of "Mufti." He further went on to pursue a Bachelor of Arts in Economics and Politics and a Bachelor of Laws degree. In 1970 he obtained his first class honors in Master of Arts, in Arabic Language and Literature.
According to The Muslim 500: The World's 500 Most Influential Muslims, "Usmani's chief influence comes from his position as a global authority on the issue of Islamic finance." His contributions on Islamic finance are profound as he has served as a Chairman and member of Shariah supervisory boards for financial Institutions in various parts of the world including U.S., Bahrain, Jordan, Saudi Arabia, and Pakistan.
Mufti Taqi Usmani's contributions towards literature are also outstanding, as he has authored more than 143 books in Arabic, English, and Urdu. Despite the fame and recognition, he continues to serve and teaches Sahih al-Bukhari, fiqh, and Islamic economics at Darul Uloom Karachi and is known for his Islahi Khutbat or discourses on the Islamic way of life.
Here are some useful links for further reading:
https://muftitaqiusmani.com/en/
https://www.muftisays.com/forums/75-books/6468-islahi-khutbat--discourses-on-islamic-way-of-life.html
Dr. Rim Turkmani
Dr. Rim Turkmani, a native of Syria, is recognized as a Research Fellow at the Conflict and Civil Society Research Unit in the Department of International Development at the London School of Economics and Political Science. She directs the Syria conflict research programme and her policy-oriented research focuses on identity politics, legitimate governance, and transforming war economy into peace economy and the relationship between local and external drivers of the conflict.
Turkmani is a member of the Women's Advisory Board to the United Nations Special Envoy to Syria and sits on the advisory board of airwars.org which monitors the International coalition strikes against ISIS. She directed the project "Crowd-sourcing Conflict and Peace Events in the Syrian conflict" which produced a detailed database of instances of violence and peace-making.
As a world-renowned policy expert, Turkmani was invited twice by the Foreign Affairs Select Committee in the UK parliament to give expert testimony on aspects of the Syria crisis and the UK foreign policy. In 2016, Turkmani wrote a chapter on the European Union policy on Syria as part of the report "From hybrid peace to human security; Rethinking EU Strategy towards Conflict" which was officially presented to the High Representative of the Union for Foreign Affairs & Security Policy. Part of the language of the report was adopted in the final new EU external strategy that was published in 2016.
An astrophysicist by training, Turkmani made significant contributions as a writer on the history of Islamic science and culture. She utilized her knowledge to study the impact of Islamic science, on the scientific revolution in the 17th century. She was also able to curate two international exhibitions on the subject.
She appears regularly in Arabic and English media commenting on Syria. You can find details of her work here: https://www.lse.ac.uk/international-development/people/fellows/rim-turkmani
Mohamed Salah
Popularly known as Mo Salah, this Egyptian-born and raised football (soccer) player currently plays for the Liverpool Football Club in the UK. He has been an unstoppable scorer - scoring over 160 goals and has collected winner's medals in the Premier League, Champions League, FIFA Club World Cup, Emirates FA Cup, UEFA Super Cup, Carabao Cup, and FA Community Shield. He passed the 250-appearance and 150-goal marks and entered the top 10 of the Club's all-time leading scorers list.
Out of love and appreciation, his fans have invented a chant celebrating Islam: "Mo Sa-la-la-la-lah, Mo Sa-la-la-la-lah, if he's good enough for you, he's good enough for me, if he scores another few, then I'll be Muslim, too."
As the son of a salesman, Salah's father was unable to afford college, which led Salah to pursue his dream of playing football professionally instead. He commuted over two hours every day, taking five different buses, from his village Nagrig to El Mokawloon football club in Cairo, where he began his football career. Having a passion, dedication, strong work ethic, and perseverance, Salah was able to build up his career as a football player and today his net worth is $90 million. Despite the fame, Salah owes his success to his Creator and celebrates goals by performing the sujud. In an interview Salah told CNN, "It's something like praying or thanking God for what I have received, but yeah, it's just praying and praying for a win. I've always done that since I was young, everywhere."
Salah frequently uses the money he earns from football to help others. He provides support to poor families in Egypt, particularly widows and divorced mothers. Additionally, he has also financed a youth center, hospital, school, and a new football field in his home village, Nargig, where 65% of the people live in poverty.
Aziza Abdel Halim
Aziza Abdel-Halim is an Egyptian-born activist for women and Islam. She qualified as a teacher, got married, and had two children before migrating to Australia in the early 1970s. She began her career as an academic and took up teaching and researching in the areas of language and culture.
Abdel-Halim serves as Chairperson of the Women Movement South-East Asia and the Pacific and Vice President of the Regional Islamic Dawah Council of South-East Asia and the Pacific (RISEAP). She also founded and serves as the President of the Muslim Women's National Network Australia (MWNNA). She has used her leadership positions to inform the Australian Muslim community and Australian society generally of the ways in which women "have suffered from the misinterpretation of certain verses of the Quran and the misapplication of certain aspects of sharia law" (Sydney Morning Herald, 23 August 2005). In her book, Did You Know? she set out to clear the common misconceptions about Australian Muslim women.
Abdel-Halim defines her approach to leadership within the context of "the teachings and spirit of Islam: submission to the One and Only God; that faith and action must go together; that selflessness and work to help others is the best way to help humanity, and in helping humanity you are achieving the highest degree of happiness yourself, basking in God's light and pleasure."
Abdel-Halim had received many awards for her community service, including the Order of Australia Medal in 2005.
Mohamed Zakariya
Mohamed Zakariya is a calligrapher, turner, and metalworker. He is better known for combining classical standards with a modern sensibility to produce works on paper, fantasies in wood, and instruments from the history of science. Zakariya grew up in Southern California in the 1940s and accepted Islam in 1961, after his visit to Morocco. He was 19 years old at the time and that is when he began to learn the Arabic language and the study of Islamic calligraphy.
With no formal education, Zakariya learned his trades all over the world - in aerospace-industry machine shops; in the Los Angeles studio of Oscar Meyer; the French impresario of antiques and objects de virtu; at the British Museum; and at Istanbul's Research Center for Islamic Art, History, and Culture, where he earned two licenses in Islamic calligraphy (the first Westerner to do so). He made several trips to Morocco, Spain, and England, and during his time in England he made a living by restoring old houses.
After settling in the Washington, D.C. area in 1972, Zakariya traveled frequently to Turkey and the Persian Gulf and exhibited and lectured extensively within the country and abroad. Well known for his design of the "Eid Greetings" U.S. postage stamps, he concentrates primarily on classical Arabic and Ottoman Turkish calligraphy.
His recent experience includes a stint as artist-in-residence at the Doris Duke Foundation for Islamic Art in Honolulu; solo exhibitions at the Museum of Islamic Arts in Doha, Qatar; the Asia Society, New York; the Institute for Works on Paper, San Francisco; and the Bellevue (Washington) Arts Center; and group exhibitions in Dubai and Kuwait.
Taking it as his mission to revive classical texts through aesthetically arresting presentation, Zakariya is considered the preeminent ambassador of the art of Islamic calligraphy in America.
Ibtihaj Muhammad
Ibtihaj Muhammad became the first American woman to compete in a hijab and win the predominantly white sport of fencing at the Olympics in Rio de Janeiro, Brazil, in 2016. As a Black Muslim American woman, she excelled in a rigorous sport despite of the challenges of both racism and Islamophobia and set forth to serve as a role model for Muslim Women around the globe. Muhammad was also named one of TIME Magazine's '100 Most Influential People.'
"Fencing has taught me so much about myself and what I am capable of. I want to be an example for minority and Muslim youth that anything is possible with perseverance. I want them to know that nothing should ever hinder them from achieving their goals—not race, religion, or gender."
In 2012, Muhammad was named an International Sportswoman of the Year by the Muslim Women's Sport Foundation. In one of her interviews, she rightly addressed the challenges which commonly govern Muslim mindsets. "A lot of people don't believe that Muslim women have voices or that we participate in sport. And it's not just to challenge misconceptions outside the Muslim community, but within the Muslim community. I want to break cultural norms."
In 2014, Muhammad and her siblings launched their own clothing company, Louella, which has been well received as a source modest and fashionable women's clothing in the U.S. market. She also serves on the council for the U.S. Department of State's Empowering Women and Girls Through Sport Initiative, which encourages girls across the globe to reach their potential. Her interest in advocating and being a role model for Muslim women and girls in hijab coalesced in the publishing of her first children's book The Proudest Blue: A Story of Hijab and Family. You can read a review of that publication here: https://www.soundvision.com/article/book-review-the-proudest-blue-a-story-of-hijab-and-family
According to The Guardian, Ibtihaj Muhammad is "one of the best symbols against intolerance America can ever have." In the spirit of representation, toy-maker Mattel announced that it was honoring Muhammad with the unveiling of a new Barbie doll in her likeness. Part of the brand's annual "Shero program" which celebrates notable women and their achievements, the doll is the first in Barbie's lengthy history to come with a hijab.
Rashad Hussain
Rashad Hussain serves as the principal advisor to the Secretary and advisor to the U.S President on religious freedom conditions and policy. The Texas native leads the Department's efforts to monitor religious freedom abuses, persecution, and discrimination worldwide. He also oversees policies and programs to address these concerns and works to build diverse and dynamic partnerships with equitable and meaningful inclusion of faith actors globally. Prior to this appointment, Hussain was Director at the National Security Council's Partnerships and Global Engagement Directorate. From 2015 to 2021, he served as Senior Counsel at the Department of Justice's National Security Division.
Hussain pursued his Masters degrees in Public Administration and Arabic and Islamic Studies from Harvard University. He further went on to receive his Doctorate in Jurisprudence from Yale Law School, where he served as an editor of the Yale Law Journal. He also taught as adjunct professor of law at Georgetown University Law Center and the Georgetown School of Foreign Service.
His passion brought him to his current esteemed position when President Barack Obama appointed him to serve as his Special Envoy to the Organization of Islamic Cooperation, U.S. Special Envoy for Strategic Counterterrorism Communications, and Deputy Associate White House Counsel. In his roles as envoy, Hussain advised on foreign policy issues and worked with multilateral organizations to expand partnerships in education, entrepreneurship, health, international security, science and technology, and other areas. He also spearheaded efforts on countering antisemitism and protecting Christians and other religious minorities in Muslim-majority countries.
Hawa Abdi
Dr. Hawa Abdi dedicated her life to providing high-quality healthcare, education, and shelter to vulnerable people. Lovingly known as Mama Hawa, she was the first female gynecologist in Somalia. After receiving her medical degree in Ukraine, she returned to Somalia and opened a free medical clinic to serve rural women on her family's own land. When war broke out in Somalia in the 90's, most of her family fled but she stayed behind to serve the people.
With tenacity and unflagging selflessness, she created the Dr. Hawa Abdi Hope Village - a community for displaced Somalis with a 400-bed hospital, primary and secondary schools, and an innovative community justice system. Recognized as one of the world's great humanitarians, Dr. Hawa was nominated for the Nobel Peace Prize and earned numerous awards, including the Roosevelt Medal and honorary doctorates from Harvard University and the University of Pennsylvania.
In 2010, Glamour magazine named Abdi and her two daughters, also doctors, "Women of the Year," dubbing them the "Saints of Somalia." Her daughters, Dr. Deqo and Dr. Amina, as well as many others inspired by Dr. Hawa, carry on the work that she started after she passed away recently in 2020.
The Dr. Hawa Abdi Foundation (DHAF) promotes a more peaceful, equitable Somalia by providing healthcare, education, shelter and access to sanitation to hundreds of displaced families.
You can find more details here https://www.dhaf.org/
Everyday Folks who Serve to Inspire
With rampant changes in work environment and advancement in the technical fields, there is indeed much potential for finding a suitable career that does not compromise Islamic values. Here are some ordinary folks who are putting their best foot forward and doing extra-ordinary work with the knowledge that they have possessed.
Homeschool Queens
Homeschool Queens is a global platform that empowers Muslim parents worldwide to take back the reins on their home education journey and life, with the Qur'an and sunnah as their guide. Run by a team of two women - Khalila and Ruqayya - their focus is to create Islamic homeschool curriculums that cover core subjects and inspire children to learn through fun, engaging activities. The best part is that their curriculum can be utilized for children ages 2-13 around one table: saving time for parent educators and bringing the family together.
They also run coaching programs for home-educating mothers to support them in balancing home education, family life, and work to assist in raising a confident and strong future ummah. Additionally, they also run an entrepreneur course for teenage girls, teaching them how to turn their ideas into a profitable business.
You can get more details about all of their offerings related to curriculum, scheduled online training events, and even book a meeting at https://homeschoolqueens.com/
Mukhtar Kabir
Mukhtar Kabir moved to the U.S. from Nigeria in early 2010 when he was just 21 and he has consistently drawn on his knowledge and strong faith to contribute to his community ever since. For more than seven years he taught Qur'an and Islamic Studies in a weekend school environment. He once served as a hifzh teacher assistant at the Diyanet Center of America (Turkish Masjid). He is a regular khateeb at various masaajid in the region and has an ijaazah or certification in tajweed as well as an ijaazah in Qa'ida Nooraniyyah from the author himself, Sheikh Muhammad Ar-Ra'ee.
As an information technology (IT) professional, he has continued to share his knowledge. He holds a bachelor of science degree in Computer Networks and Security from the University of Maryland Global Campus and several professional level certifications in the field of Cloud Computing and Cybersecurity. He is currently a Solutions Architect at Amazon Web Services.
He is the founder of www.yescertified.com, a website dedicated to offering online courses for in-demand IT skills. He has helped several individuals secure high paying IT jobs by providing affordable in-person and online IT classes and mentoring via his website and at local masaajids. He has also reached out to a global community, using LinkedIn to share his knowledge in the field of Cloud Computing and Cybersecurity, gaining over 15,000 connections and followers. He is the founder of one of the most popular Cloud Computing and Cybersecurity Telegram channels (https://t.me/cloudandcybersecurity), approaching 12,000 subscribers. His Telegram channel has been featured in several articles by well know cybersecurity companies.
Mukhtar Kabir provides an excellent example of how an individual can pursue individual knowledge and professional success while reaching out to assist other members of the community as well. He currently lives in Virginia with his wife and two sons.
Ayeina Official
AYEINA is a comprehensive website run by two Muslim mom bloggers, also known as the "twin-ninjas." Having degrees in Islamic Psychology, a Masters in Business Administration, Advanced Arabic, and Quranic studies, the duo work diligently to put their knowledge and art to use for the greater good. Living oceans apart, these two women decided to work on their interests together. Even the tag line for their logo AYEINA is reflective of their vision and approach. The upside down Urdu logo hosts the initials and finals of their names and in literal context means "mirror." Hence the tagline, "the believer is the believer's mirror."
Their expertise includes publication of books, journals, and planners for parents and children, a blog which regularly provides insights on parenting and contemporary topics from an Islamic perspective, and also printables that can be utilized to increase knowledge and understanding of Islamic concepts.
You can check out their offerings at https://ayeina.com/.
Megan Wyatt
Megan Wyatt is a speaker, trainer, author, and personal development and relationship coach. She is a multi-level certified Strategic Interventionist through the Robbins-Maddanes Center for Strategic Intervention. Her training, as well as other ongoing educational opportunities, has given her the guidance, tools, and inspiration to develop unique programs and content for Muslims Muslim in the areas of Islamic personal development and the pre- and post-marital stages of relationships. She has been coaching and teaching since 2007. She is a wife and homeschooling mother of four children, currently residing in Southern California.
In 2012, Megan founded Wives of Jannah, which provided support to one of her passions, lending support to Muslim wives and couples to strengthening their marriage within the Islamic framework.
Here is a link to her platform: https://wivesofjannah.com/about/
The brothers and sisters who are showcased in this article provide wonderful examples of the way we can use the best in this life to benefit ourselves and others, and inshaAllah, also invest in rewards for the Hereafter. We hope that they are inspiring for you and your children in pursuing life's work in a manner that both challenges and sustains you personally, professionally, financially, and spiritually.
Umm Ahmed is an early childhood educator and mother of three boys. Always on the quest to learn, she is passionate about seeking knowledge and passing it on to others. A writer in the making, she draws inspiration through deep conversations, laws of nature, and her own children. She and her family are currently living in Abu Dhabi, UAE.