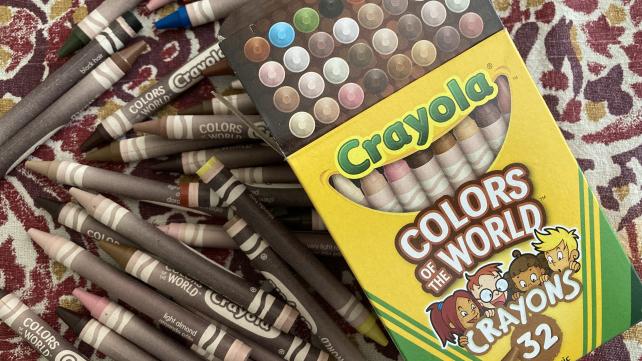 "Colors of the World" is the latest collection of colors from crayon giant Crayola to address the notion of inclusion. The company has taken a hit for several years for the notable absence of skin tone colors that represent a diversity of ethnic and racial backgrounds.
According to the company, the new 24-shade collection represents over 40 skin tones across the globe, ranging from medium almond to very light rose to extra deep brown. The box also features a color reference side panel and radiant skin tone label around each crayon with the name written in English, Spanish and French. "We want the new Colors of the World crayons to advance inclusion within creativity and impact how kids express themselves," said Crayola CEO Rich Wuerthele in a launch statement in May 2021.
Parents and children have welcomed the change.
Taking Action to Spread the Colors
Nine-year-old Bellen Woodard was the only African American child in her 3rd grade class in Loundon County, Virginia. She was happy to use the newer colors but was troubled to hear her classmates referring to the peach crayon as "skin colored." Understanding the importance and challenge of finding her own hue amongst the color selections, she decided to become an advocate and launched the More Than Peach project. Bellen valued the diverse skin colors and vowed to get more children using them by creating art kits for her local school district.
Now known as the "first crayon activist," Bellen used her own money to fund the project initially with a goal of reaching 80,000 students in her local community. Since then, she has gone on to develop her own products and a website which have taken her initial actions – standing up for her own needs and wanting to educate others about them – to an entirely new and empowering place. And she has garnered support from around the world.