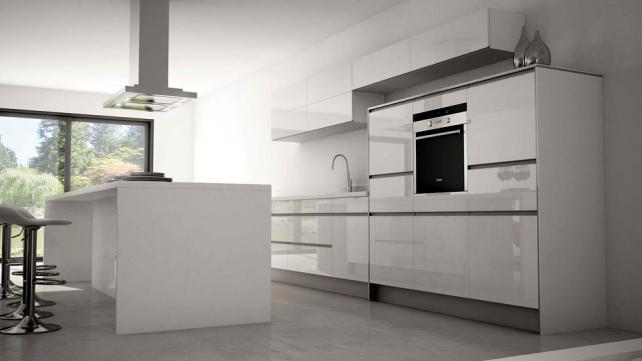 Gas & electric ranges
· Which is better, a gas or electric range? That depends on your priorities. Gas ranges are known for instant cooktop response and relatively precise control, while electrics offer faster cooktop heating and, for smoothtops, easier cleanup. But those differences may not matter if, like many, you buy your range based on the type you're used to and your home's energy source.
· Dual-fuel ranges combine the control and response of gas burners with the familiarity of electric ovens. But be forewarned: you'll pay a premium for dual-fuel ranges. Except for the $1,600 Kenmore Elite 4683 and $1,900 Jenn-Air JDS9860AA, those tested by Consumer Reports cost well over $3,000.
· If you hate waiting for water to boil, you'll love an electric coil range. All of them brought a large pot of water to a near boil in about 12 minutes. They're also among the least expensive ranges available. Some smoothtops came close, but most gas ranges took several minutes longer.
Cooktops & wall ovens
· Flexibility is the main reason to choose a cooktop and wall oven over a standard range. A cooktop fits discreetly on an island. And a wall oven can be placed so you don't have to bend over to cook a turkey. Some cooks buy double wall ovens for, say, baking potatoes and broiling steak simultaneously.
· Style and convenience figure prominently in the buying decision. Electrics offer easy-to-clean glass surfaces without heavy grates. They can be installed flush with countertops. By contrast, gas allows you to adjust the temperature quickly and to see how high you're setting the flame.
· Electric cooktops come in several sizes and two types, coil and smoothtop. Most consumers opt for 30-inch wide, four-element smoothtops, ranging from $400 to $700. The best-selling gas cooktops are 36-inch wide models with five or six burners, priced at $700 and up.
Over-the-range microwave ovens
· If you want a microwave oven but don't want to sacrifice counterspace, an over-the-range (OTR) model might be the answer. For about $350 to $700, you can fit your new cabinets with an OTR oven that will serve as an exhaust fan for your range (although it won't ventilate as well as a regular exhaust hood).
· For more versatility, consider a speed-cooking unit that combines microwave with convection or halogen heating. They cost about $600 to $1,300. Most OTR ovens are 30 inches wide to fit about a 30-inch wide range. They're fairly spacious inside-about 1.4 to 1.9 cubic feet of claimed capacity-a bit less than the largest countertop models.
· A turntable promotes even cooking, so CR advises using one when possible. Another useful feature: a sensor that shuts off the oven when the food reaches a high enough temperature. It adds about $30 to the cost.
Dishwashers
· CR found that even low-priced dishwashers did an excellent or very good job cleaning extremely dirty dishes. And they did so with no pre-rinsing. Skipping the pre-rinsing can save you 20 gallons of water a load, or about 6,500 gallons a year.
· Many models now have a dirt sensor, but we don't consider that a must-have feature. While all the sensor models used less water for clean loads, most weren't sensitive enough to differentiate between degrees of dirtiness. A sensor adds $50 to $100 to the price.
· A stainless-steel tub, which adds about $150 to the cost of a dishwasher, is virtually indestructible. A plastic tub should last for the life of the dishwasher but may discolor over time.
· Most models can hold 10 place settings; some have adjustable or removable racks.
Refrigerators
· Half the fridges sold are top-freezers, the smallest and least expensive type (typically $600 to $800). They're also the least expensive to run and offer a lot of space for their dimensions. Bottom-freezers, a small but fast-growing part of the market, are pricier (usually $800 to $1,000) and a bit less space-efficient. But they put the things you use most at eye level.
· Side-by-sides are more expensive to buy (typically $1,000 to $1,600) and to run. They have more features, like temperature-controlled bins and through-the-door ice and water dispensers. They're large on the outside, but not very efficient with inside space.
· Consumers will see the manufacturer's stated capacity listed on the labels. But beware: the maker's capacity includes unusable nooks and crannies; CR's measurements of usable capacity can be up to 40 percent less than what's claimed by the manufacturer.
· Look for convenience features such as flexible shelving-half shelves that you can adjust up or down; shelves you fold away to fit tall items; and a top shelf you can adjust up and down with a hand crank, with the food in place.
· Digital temperature controls are easy to set. Best are those that gauge and display actual temperatures, not just the ones you've set.
The special, 18-page section in the August 2002 issue of Consumer Reports also contains detailed reports on cabinets and countertops, and sinks and faucets. The stories on cabinets and countertops explain how to assess quality cabinet construction, and find the most durable and affordable countertop materials. The reports on sinks and faucets can help the consumer choose the types that perform the best. A story on kitchen planning will be available free online at www.ConsumerReports.org.
The August issue ($3.95) goes on sale July 9 and is generally available where magazines are sold. Single copies of the magazine may also be ordered online at www.ConsumerReports.org/home. Consumer Reports' special interest publications for the home-Shop Smart Home & Yard ($5.95), Best Buys for Your Home ($9.95), and How to Clean and Care for Practically Anything ($16.95) can also be purchased online. To subscribe to Consumer Reports, call 1-800-234-1645. Information and articles from Consumer Reports can be accessed online at www.ConsumerReports.org.
AUGUST 2002
The material above is intended for legitimate news entities only; it may not be used for commercial or promotional purposes. Consumer Reports® is published by Consumers Union, an independent, nonprofit testing and information-gathering organization, serving only the consumer. We are a comprehensive source of unbiased advice about products and services, personal finance, health, nutrition, and other consumer concerns. Since 1936, our mission has been to test products, inform the public, and protect consumers.
"Comera - Fusion vue generale" by Comera Cuisines - Comera Cuisines. Licensed under Creative Commons Attribution-Share Alike 3.0-2.5-2.0-1.0 via Wikimedia Commons - http://commons.wikimedia.org/wiki/File:Comera_-_Fusion_vue_generale.jpg#mediaviewer/File:Comera_-_Fusion_vue_generale.jpg