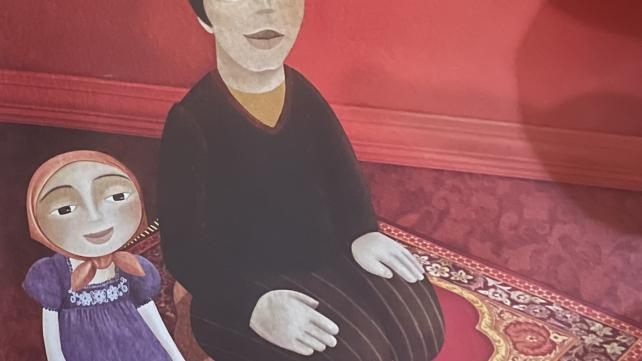 We are entering the first week of the most blessed month of the year! Many of us can attest that as parents we strive to seek ways to create a more Islamically- and culturally-nurturing environment for our children. Whether it is by decorating our homes, introducing new crafts, registering them for programs, or even prepping our favorite dishes, our children sense our excitement in welcoming Ramadan. It is the month of the Holy Quran, the month of forgiveness, the month of family iftars that bring us closer together and closer to Allah Subhanahu wa Ta'alah. While decorated lanterns light our homes and nightly visits to local mosques to join taraweeh prayers are on our minds, there is a nice way to share those sentiments with our younger children in book form.
Golden Domes and Silver Lanterns: A Muslim Book of Colors by Hena Khan magnificently captures the world of Islam, celebrating the religion's beauty and traditions for the youngest of readers. The breathtaking illustrations by the talented Mehrdokht Amini bring the classical elements of Islamic art to a modern setting.
Every two pages focus on a specific color and an Islamic object associated with the chosen hue. Simple poetic sentences inform the reader of the importance of the object and the family member the main character associates with it. The beauty of the book lies within the chosen font and how specific words are slightly boldened and italicized to bring attention to their significance.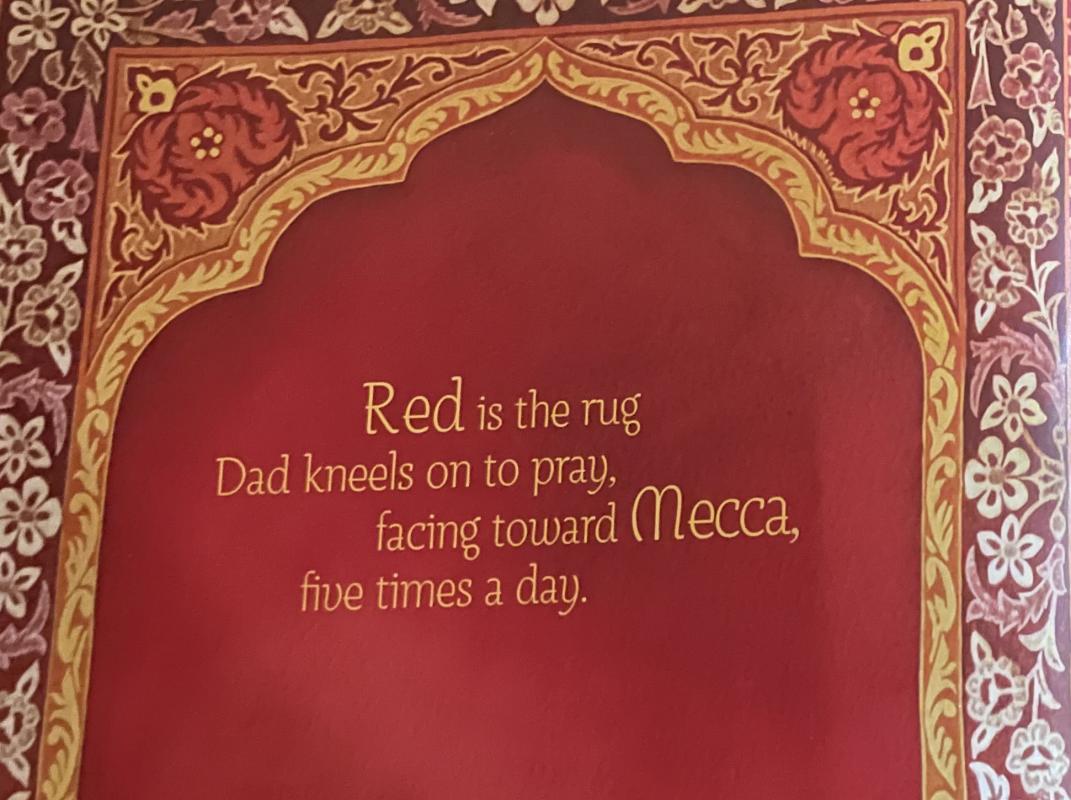 The words are accompanied by illustrations which captivate the reader, filling the eye with flowing shapes, varying shades of each color, degrees of lights ad shadow, as well as focal points which impressively come together to highlight the basics of Islam for the whole family to enjoy.
Golden Domes and Silver Lanterns is our family favorite. I think it will be yours, too.
Miriam Mohamed is a mother to seven children and a granny to two cats! She loves trying new things and learning cool facts. She has taught in an Islamic school setting, has experience assisting children with special needs, and enjoys volunteering and being a part of the community. Miriam lives in Chicago with her beautiful flowering cherry tree and big family. Ramadan is her favorite time of the year!