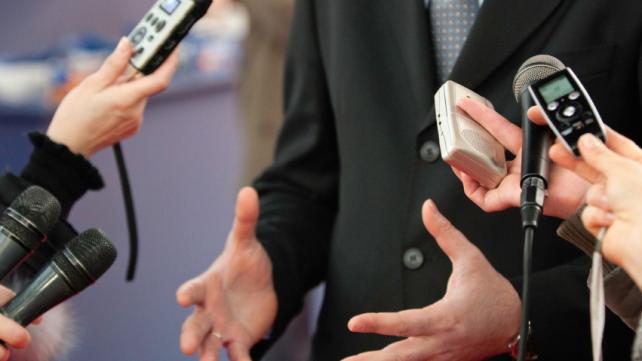 Want to represent your Masjid or community in media?
Here are some basics steps you need to take to equip yourself with to face media, both in times of crisis and when pitching a positive story.
1. Each masjid or each Muslim community should have at least a three-member media relations committee and at least one person from the committee should be trained to be a media spokesperson. The positive coverage in the media depends on how skilled, trained and prepared the media committee and the media spokespersons are.
2. Contrary to popular belief, most effective media spokespeople are "made" not "born." Once one or two persons are designated to be the media spokespersons, they should go through a rigorous training and should hone their media skills. This will help develop their own credibility as an expert and support their causes or organizations.
3. Preparation and Training
Know your organization's goals, mission and vision.
Do some research and develop a profile of your masjid and community including the demographics, diversity, talents, contribution to the society and key leaders' bios along with photos and pictures.
Know the media around you. Prepare a directory with contact information of reporters, editors and bloggers. Develop one on one relationship with media people.
Get trained in necessary media skills.
Listen to news on radio and TV, read newspapers, tweets, blogs, and Facebook postings to familiarize yourself with differences in styles and formats.
Speak persuasively, precisely and in sound bites.
Learn to smile frequently.
4. Plan ahead
Develop a plan for media relations and placement.
Develop a crisis management plan.
Always go an extra mile to research and gather facts relevant to a particular situation. On all policy related issues make sure you know the decisions and policies of your masjid very well.
5. Key messages
Develop a list of key messages you want to convey with regard to your masjid or community's stand on an issue.
Discuss these key messages with your masjid leadership so every one is on the same page.
If called for an interview, follow the interview guidelines.
If calling a news conference, prepare a press statement, rehearse with possible questions and their answers, have a press release and media kit ready for distribution, and thank the media for their attendance.
Dr. Mohammad Ahmadullah Siddiqi is the Executive Director of Sound Vision and directs its Strategic Communication Center. For 29 years he taught at the Western Illinois University and also served as chair of the media and public relations department. He has conducted public relations and media workshops in more than 100 cities across North America and in more than 35 countries in Europe, Africa, and Asia. Dr. Siddiqi has authored several books, inclduing Muslims and Media: Myths and Realities, and published more than two-dozen articles.