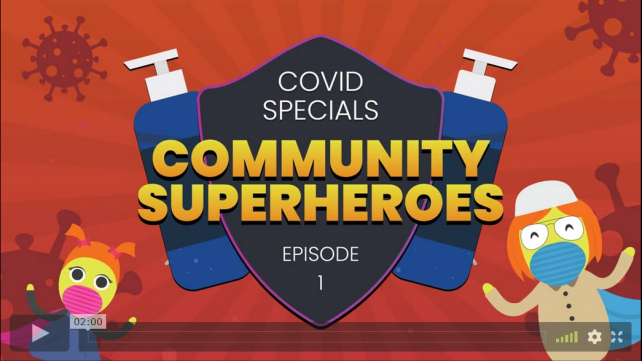 Adam's World videos have taught generations of Muslim kids important lessons about Islam. Popular topics range from learning about Arabic letters, to giving Sadaqah (charity), to details about the life of Prophet Muhammad, peace and blessings be upon him, to making Salat (the five daily prayers). The videos have even been used by Muslim converts as learning tools.
It is not surprising then to learn that in the turmoil of 2020, Adam and Aneesah are hard at work helping kids learn how to take care of themselves during the COVID-19 pandemic. Sound Vision's creative team has produced a series of four short videos that are worth watching on this topic. Teachers may also want to share them with their students.
"Community Superheroes" emphasizes the importance of wearing a mask. A trip to the dentist gives Adam a chance to explain that everyone can do their part to stop the spread of the virus .
"Time to Wash Our Hands!" helps to raise consciousness about minimizing contact with germs. Adam educates Aneesah about the Islamic concept of Tahara (purification) and reminds her that "cleanliness is half of faith."
"Missing My Friends" acknowledges the difficulty children may be having with limited social contact during distance learning. Aneesah takes matters into her own hands when Adam seems depressed about missing his friends.
"It's All About Soap!" explores the science behind washing hands with soap. Adam's friend Angie fills him in on the details. Adam also learns about the important contributions that Muslim inventors made with soap during the Golden Age.
Check out these and other videos at adamsworld.org. You can also get classic Adam's World videos 24/7 on our Adam's World App for a small monthly subscription fee.