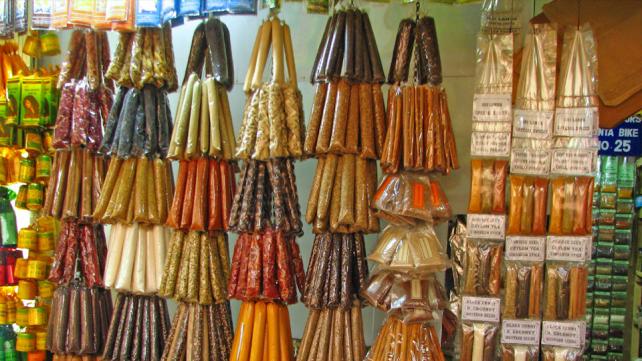 Celebrations don't have to be expensive to be memorable. Look back at your own childhood and remember how you had fun without frills. Those ideas that can be adapted to today. Here are a couple more that can help make Eid gifts on budget, enjoyable and inexpensive.
1. For Eid gifts on budget, what you order
Order as early as you can. You will save a bundle on shipping and can inspect your purchase to ensure there aren't any problems with it in time to return it and look for something else if there are.
2. Do an Eid gift exchange
Have kids pick names out of a kufi and buy a gift for that one sibling or cousin instead of buying presents for every family member. If you really want to buy for each kid, then ensure that there is a per-gift-limit (i.e. Each gift must cost no more than $5). As for adults, let your gift to them this Eid be the joy of your company and the great food you bring to the post-Eid luncheon or dinner.
3. Give a donation in a person's name
For adults, consider giving a donation of an unspecified amount of money to their favorite charity. Then, on Eid day, simply give them a card telling them that a donation has been made in their name on the occasion of Eid.
4. Take advantage of seasonal services or events
There are many wonderful activities that are focused on winter fun that can be used for Eid as well. For example, some neighborhoods offer residents free trolley rides around town so that shoppers can easily hop from store to store and spend their money locally on gifts. This is an interesting and unique Eid day activity, especially for kids used to being transported exclusively by car. Just hop on the trolley and learn more about where you live and maybe check out a local restaurant for lunch or dinner. Contact your park district for more information on local activities.
5. Give a gift certificate for a specified, free activity
Instead of a traditional gift certificate, give one that offers the gift of time. For example, draw or develop on your computer a simple certificate that entitles the recipient to one hour of baking cookies together, 45 minutes of henna hand painting, 1 hour of playing a computer game together, 2 hours help setting up their home office, 4 hours putting up a website for their home-based company, etc.? Let the talents and skills you have to offer be your gift to? family and friends this Eid with these certificates.
6. Take advantage of falling gas prices
If you or your family enjoy long drives, this is an excellent time to indulge in this activity. But to make it a little more earth-friendly, let your journey be for more than one purpose. For instance, if you haven't visited relatives who live far away but are still within less than a couple of hours driving distance, pay these family members an Eid day or Eid weekend visit.
7. Use those coupons!
While you may not be one who feels comfortable coupon clipping, just for this Eid, carefully scan your local newspaper and other community magazines for coupons offering discounts on great activities for the Eid holiday. In Chicago, for instance, many of the local parenting magazines include coupons for discounts on upcoming activities, as well as for various attractions.
8. Find out about free or discount days
Although they're usually not advertised openly, many places like museums and cultural centers have days when admission is discounted or even free. Call them and ask. If you've been wanted to check out an exhibit or visit a local amusement park or center, this can become an exciting Eid day activity if you find out about reduced admission.
9. Use those student and senior discounts
One of the perks of being a student of any age or being over the age of 65 is the world of discounts. From being allowed to ride local transportation for a reduced fare to getting into unique cultural institutions for a fraction of the admission price, there are good things for those with a student or senior I.D. Card. If you're planning an outing to a local restaurant on Eid or buying a computer for a student as an Eid gifts on budget, for example, ask about discounts for these two groups.