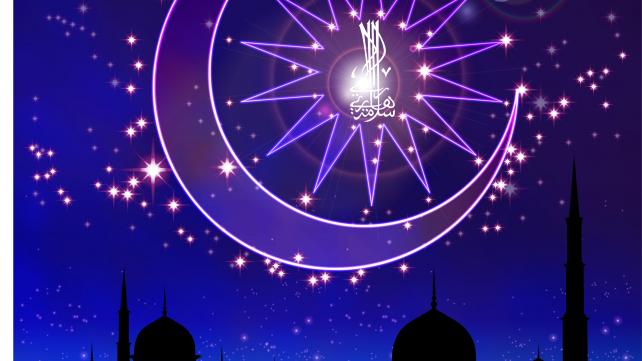 Spring break is looking grim in terms of travel this year, with panic over Coronavirus hitting international and domestic travel badly. Airlines around the world are expected to lose $113 billion in sales if the coronavirus continues to spread, according to the International Air Transport Association.
While this may seem like downer, the upside is that it allows us time to prepare well ahead of Ramadan, which is only weeks away. Here are some ways you can plan for the blessed month during spring break at home.
Make up any missed fasts

If you have fasts left to make up from the last or previous years, do so during spring break. Break your fast with family and friends with a potluck, or by preparing some traditional Iftar favorites for yourself.

Get in the habit of fasting on Mondays and Thursdays

Prophet Muhammad, peace and blessings be upon him, recommended this practice. He said, "Deeds are shown (to Allah) on Mondays and Thursdays, and I like my deeds to be shown when I am fasting" (Tirmidhi). This is an excellent way to prepare for fasting in Ramadan.

Invest your travel money in Zakat and Sadaqa

If you got a refund for any travel you had to cancel because of Coronavirus, put it aside for Zakat or to give extra Sadaqa in Ramadan.

Negotiate time off for Ramadan's last 10 days, Eid, or different work hours
Many businesses need about two weeks notice if you are planning to take time off. This makes spring break an opportunity to request the last 10 days of Ramadan, and/or the three days of Eid off. It is also enough time to bring up the possibility of a daily schedule change (e.g. coming in later and leaving later; coming in earlier and leaving earlier during Ramadan) to help you manage working full-time while fasting. You can also discuss the option of working from home, if your job allows that on some days.
File taxes so you can give more in Ramadan

File your taxes early so you can get your tax refund early - in time for Ramadan, so you can give more in the blessed month, whether that's Zakat or Sadaqa.

Spring clean the house
This way, you can avoid having to do so in Ramadan while you're busy and more tired. It also makes it easier to host Iftars in Ramadan, and prepare the house for Eid.