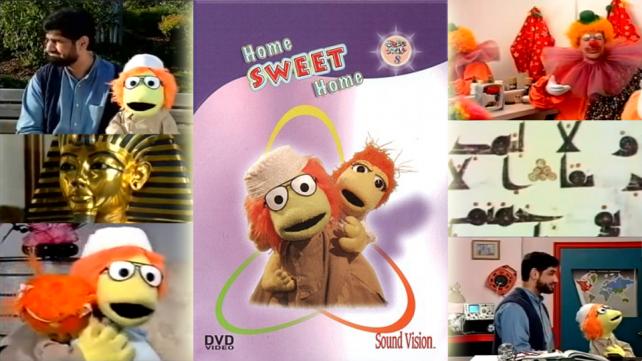 It's hard having another cute kid around when for so long, you were the one who got all of the attention.
As Adam's mom's friends coo over his new baby sister, Aneesah, Adam fumes. Not only are his parents giving him less attention, but so are his mom's friends.
To make matters worse, even Adam's best friend Asad can't help coo and spoil Aneesah. It's just not fair.
"Everyone pays attention to her and she gets away with everything," complains Adam.
But when Adam loses Aneesah (after promising to babysit her), he begins to learn some valuable lessons about life and about baby sisters.
Home Sweet Home is number eight in the Adam's World series, and focuses on the ongoing sibling rivalry between Adam and Aneesah. It goes back a bit in time, showing when Aneesah was born, Adam's first meeting with her (that's also when she first spits up on him), his feelings of jealousy and resentment.
But in the end, Adam's true concern for his baby sister shows how he finally comes to terms with the presence of this new family member.
The theme of family is also maintained throughout the video with skits and songs about Shura in the family, sharing between brothers and sisters and not being jealous of younger siblings, especially.
Home Sweet Home is interspersed with colorful, attention-grabbing scenes to maintain viewer interest. For example, with the help of 3-D animation, the letter Ha and the difference between Halal and Haram foods is explained.
The transvisualizer takes Adam and Asad to Egypt, where the country's more popular destinations (i.e. the Pyramids) and it's not so popular ones (i.e. Al Azhar university) are shown, along with shots of beautiful mosque architecture and Egyptian food.
This video is a great way to help young children (and older ones, too) cope with the feelings of jealousy and anger that often come with the birth (or mere presence) of a younger brother and sister.