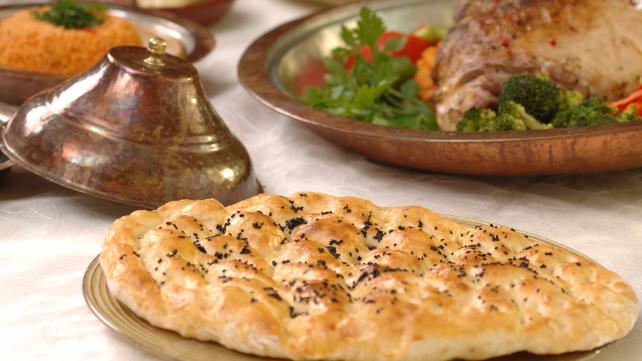 The current political atmosphere in the United States has been seemingly detrimental for Muslims, but a positive result has been that more and more people are becoming open-minded about Islam and speaking up in support of Muslims.
What better opportunity than Ramadan to show others the spiritual, charitable side to Muslims as well?
This time around, let's change it up a bit. Let's make "empathy" the theme of this Ramadan, develop good, caring habits, and keep them up throughout the year. Here are some ideas for reaching out to your neighbors during Ramadan:
1. Show them you care.
Introduce yourself to your neighbors if you haven't already. Whether they're Muslim or not, ask how they're doing as they're walking to check the mail or playing outside with their kids. It can seem preachy if you just approach your neighbors just to share information about Islam, so develop a friendly relationship first.
2. Send a card.
Everyone likes getting cards instead of bills in the mail. You can make Ramadan greeting cards and write something simple along the lines of, "Happy Ramadan from our family to yours", or be elaborate and write a few lines about why Ramadan is special for you and your family. Small gestures like these open the door for conversation, and sometimes it's more effective than just a pamphlet.
3. Share your Iftar.
Make some extra Iftar appetizers one day and bring them over to your neighbors. If you want to be creative, make a small colorful package using a paper container and add dates, chocolates, candies, along with the appetizers. Be sure to label each food item and as a courtesy, list the ingredients in case they have any food allergies, or ask them in person.
4. Share the experience.
You can invite over a few neighbor friends for Iftar, but better yet, if your Masjid holds Iftars on the weekend, invite them there (if they're willing to come). That way, they'll see what Ramadan is beyond just the food. They'll be able to witness the community aspect, people praying together, worshipping together, so that way it'll be a much more wholesome experience.
5. Show you are a better human being in Ramadan.
Overall, just show your neighbors that Ramadan makes you a better human being. Sometimes we might hear sarcastic remarks about Islam and terrorism, women in Hijab, or other sensitive topics, so responding with a simple smile and calm demeanor can break the strongest barriers of ignorance.
We all feel nice when our neighbors remember us during their holidays, like Christmas and Easter, so returning the favor and being even more generous during Ramadan and later on at Eid can clear the toughest of misconceptions about Muslims.
May Allah allow us to earn the full benefits of this Ramadan and build strong relationships based on mutual respect, care, and empathy with our family, friends, and neighbors. Ameen.