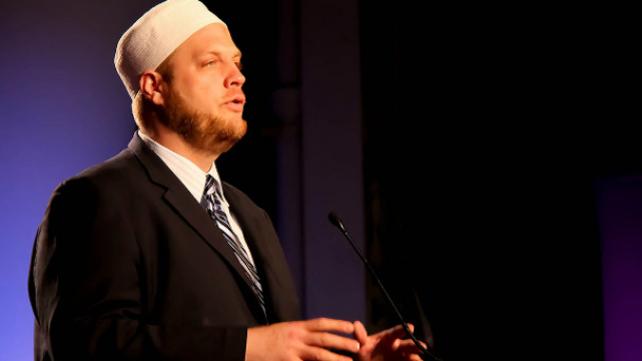 *What: A Fundraiser to Build Strategic Communication & PR for the American Muslim Community
*When: Saturday, February 4, 2017 @ 6:00 PM. Please pray Maghrib with us at 5:30 PM before the program begins.
*Where: Doubletree Hotel, St. Louis at Westport, 1973 Craigshire Rd St. Louis, MO. 63146
*Who: Imam Suhaib Webb (American Muslim Scholar and a Graduate of Azhar University) & Imam Abdul Malik Mujahid (Author and Founder & President, Sound Vision)
*Ticket: Adults:$30 • Youth under 12: $15 • Table $300 • Baby sitting available

*Contact: Dr. Helal (317) 458 8588 • Sister Fatima ( 314) 749 4755 • Imam Musa (630) 674 6872
*Co-Chairs St. Louis Host Committee: Dr. Helal Ekramuddin & Imam Djilali Kacem
*The Host Committee: Dr Asim Ali, Dr Umair Ali, Dr Nadira Adil, Dr. Rashid & Fatima Dalal, Ahmad Hassan, Dr Javed & Tahira Malik, Dr Amana Nasir, Dr Humayun Qadeer, Dr Atif Shafqat, Dr Anjum Shariff, Dr Tipu Sultan, Dr Muhammad Tahir
As Masjids take care of Salat & Zakat, CAIR fights for our civil rights & ISNA, ICNA and MAS bring us together, Sound Vision does public relations & develops relevant content for Muslim youth, parents, Imams, teachers and our neighbors.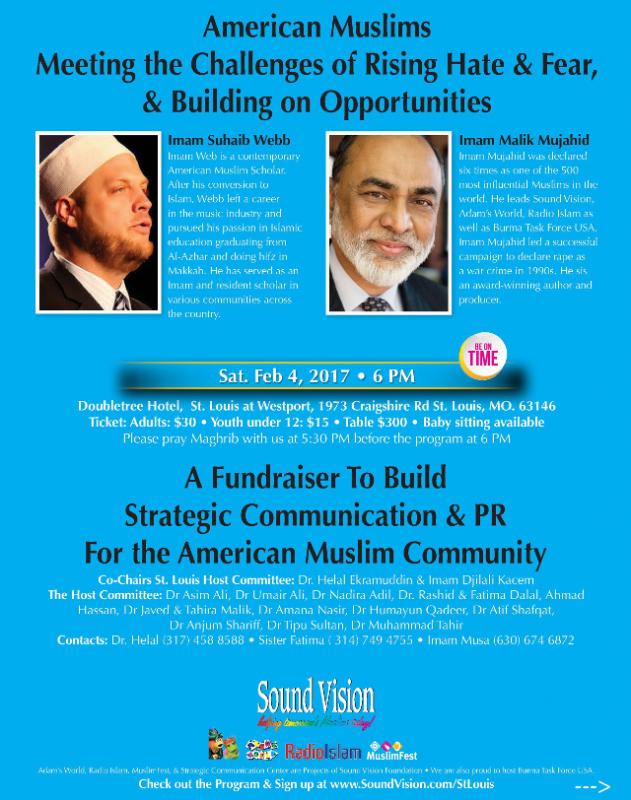 Imam Suhaib Webb is a contemporary American Muslim Scholar, thought leader and educator. After his conversion to Islam, Webb left a career in the music industry and pursued his passion in education. After serving as Imam and resident scholar in various communities across the country, Imam Webb studied at Al-Azhar University and did his hifz in Makkah.

Imam Abdul Malik Mujahid is declared five times as one of the 500 most influential Muslims in the world. He leads Sound Vision, Adam's World, Radio Islam as well as Burma Task Force USA. He led a successful campaign to declare rape as a war crime in 1990s. Imam Mujahid is an award winning author and producer.