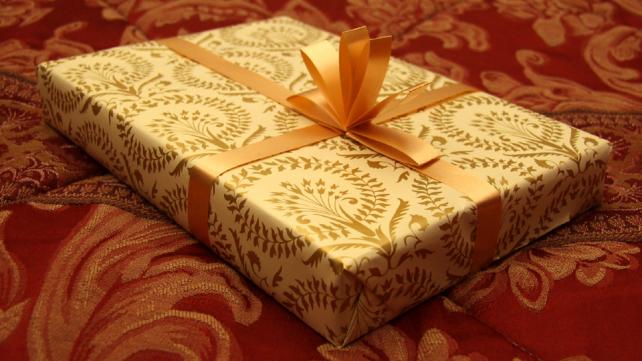 If you've always given mom perfume and dad a tie for Eid-ul-Fitr, you know how hard it is to choose an appropriate gift for someone you love so much. Between fasting, Taraweeh and all the other stuff you have to get done everyday in Ramadan, picking gifts out is last on the ladder...until Eid day, when your recipient tries to hide their disappointment with your hastily bought token of affection.
Don't let that happen this year. Here are a couple of Eid gift ideas for friends; about how to snag a great Eid gift:
1. The best Eid gift ideas for friends, is almost always your time
This goes for parents, spouses, children, friends and other far-flung relatives and acquaintances. It's not the pricey gift, it's the time you spend on Eid day together that will go a long way in creating those memories fit for your digital camera. Make sure to take a day off on Eid day, two or three if you can manage it, and try to visit as many of your family members and friends as you can manage.
In terms of your immediate family, a fun outing to an amusement center, new restaurant or a long drive to check out a state park can make your time together more special.
2. Pay attention to hidden clues
These are those hints dropped unintentionally (and sometimes intentionally) expressing interest in visiting a place, trying out a new restaurant, checking out a new video game, etc. in the weeks preceding Eid. Conversations before bedtime with kids or during dinner with the whole family can provide clues.
3. Think trendy... and consider giving the Islamic alternative
This is especially relevant for kids, tweens and teens. Check out the latest trends and see if you can give them a similar gift that presents an Islamic alternative. If you've got a bookworm in the family who enjoys popular fiction, look for a Muslim alternative. Books catering to young Muslims are growing in number and have greatly improved in quality. Authors like Yahiya Emerick, Asma Mobin-uddin, N.H. Senzai come to mind.
4. Consider life stations
Has a family member just moved into a new home? Had a baby? Is s/he getting married soon? Consider where your gift recipient stands in life and choosing an appropriate gift gets easier. For moms, give the gift of freedom... from an entire day of housework. No cooking, cleaning, diaper-changing... you get the picture.
5. Consider the weather
If you live in a place where you experience all four seasons, consider buying clothes, accessories, toys, etc. accordingly. For instance, Eid in October means fun in the snow is just around the corner. A sled is a possible, Eid gift ideas for friends. Or get a pair of really nice gloves to go with that great winter coat your spouse just bought. Eid in July means sweater season is just weeks away.
6. Think Hajj
Eid-ul-Fitr is always about two months ahead of the Hajj season. If your gift recipient will be going to Hajj, a related gift will be timely and appreciated. You can give a DVD or video, books, Hajj gear, etc.