Tuesday | Zul Qadah 13, 1437 AH | August 16, 2016
Assalamu Alaikum.

To God we belong, and to Him we return. Inna lillahi wa inna ilayhi rajiun.

This is the best thing we can say about the escalating hate and violence directed at Muslims since the beginning of Donald Trump's campaign last year. In the last four days alone, three Muslims have been killed and two attacked across the United States.
An Arab man was murdered last Friday by his neighbor in Tulsa, Oklahoma
A Muslim mother and daughter were assaulted in Chicago
Then two Imams were murdered in New York
None of these incidents of violence directed at Muslims have been declared hate crimes, despite mounting evidence to the contrary.

These daughters, sons, brothers, mothers, fathers were not criminals. Khalid Jabara was on his front porch; Suzanne Damra and her mother were walking to her car early in the morning; Imam Akonjee and Thara Uddin were leaving the Masjid after prayer.

We ask God to grant the brothers who were killed the highest place in Paradise. We ask God to ease the suffering of the sisters and the families of all who have experienced this latest extreme manifestation of Islamophobia.

We ask God to guide the oppressors away from their oppression, bigotry, racism, and hate, at home and abroad.

While Islamophobia is nothing new, it has become more extreme in the last year across the United States. A recent report by the Southern Poverty Law Center researching the "Trump effect" across schools in America since the Republican presidential candidate's campaign noted alarming increases in anti-Muslim prejudice, including physical assault.

In 2015, at least 12 Muslims were murdered in United States among the 174 reported incidents of anti-Muslim violence and vandalism, including eight cases of arson. This is what was reported. The actual numbers are certainly higher. I myself counted in media reports 10 murders within six weeks of 2015.

The U.S. Justice Department states that two out of every three hate crimes go unreported. And those reported don't actually go to trial since the threshold of reporting is very high.

In the case of Muslims, hate crime reporting is worse considering three additional factors:
Because 60% of us are first generation immigrants, many are afraid of law enforcement
We have given up on reporting hate crimes based on past experiences. Just look at the Khalid Jabara case. Police were informed just 30 minutes before he was killed. They came but did not take action against the killer, despite his threats.
It is not easy to report a hate crime. Note that the murder of three young Muslims in Chapel Hill last year is not considered a hate crime either because of a higher threshold required by law.
There is not a single app to report hate crimes in the U.S., as there currently is in the U.K. by their police. There is not one toll-free hotline either to easily report a hate crime.
Thinking Points
Violence against Muslims is likely to continue for the following reasons:
The $200 million-dollar organized Islamophobia machine
A war-terrorism nexus, which requires demonization of the "other"
Low levels of Muslim civic engagement
Low levels of political participation to empower the community
Economic blues and declining socio-political power
As well, fear, hate, and anger are likely to rise due to fear of diversity as projected in future demographic shifts in America, when minorities will become a numerical majority. Consider this:
President Obama has received 400% more death threats than his predecessor President George W. Bush did (Secret Service)
Armed militias have doubled (Time)
23 million more Americans bought guns in 2015 (FBI checks)
Hundreds of anti-immigrant laws have been passed over the last five years across the country
175 mosques have been attacked or blocked in the last five years
Islamophobia is not a product of people not knowing five pillars of Islam. It is a product of the political weakness of our community and its isolation.
Action Items
1. Message Attorney General, Loretta E. Lynch, here. asking her for the following:
Civil rights in America were going nowhere until the Federal government took steps. This is why the federal government must take notice of the rising hate crimes in the country. Currently, the Justice Department's crime reporting page provides guidelines for all sort of crimes but not hate crime
Establish one phone line, one app, and one website for hate crime reporting in the U.S. by anyone against anyone, as hate crimes are likely to continue to rise. At this moment, the FBI just issues a compiled report from thousands of police departments about it. This is problematic because each state has their own definition of a hate crime
Increase the Justice Department team to enforce the Hate Crimes Prevention Act (HCPA), which allows the federal government to provide assistance in the investigation and prosecution of hate crimes
Increase the civil rights staff of the Justice Department
Share the above recommendations to solicit support from elected officials
2. Invest in Muslim empowerment
Hire at least an intern or a staff member to organize voter registration drives. Start a voter registration drive (attend a webinar to learn how)
Establish a civic engagement committee
Invite candidates to your Masjid and share your thoughts in town hall meetings
Make a presentation so that they understand your concerns
Ask specific things including those listed in action item #1
Organize your money and votes. Donating $5 dollars here and there will not empower you. Donate collectively whenever you do
Remember that almost 95% of all things in electoral politics can be done by Masjids, so don't allow an ill-informed cry of fear to be "careful" in denying your community proper electoral organization
3. Invest time and money in coalitions
There are serious efforts in place to turn other minorities against Muslims
Expand your coalition work to build longer relationships with the peace and justice movement, Latino organizations, as well as African-American organizations
Make your interfaith network more purposeful and goal-oriented instead of limiting it to an annual hummus and biryani party
4. Sponsor anti-ISIS campaigns
60 Young Muslims came up with an anti-ISIS billboard campaign which has been seen by millions
This message needs to be widely spread because news media is clearly not promoting Muslims' routine and consistent condemnations of terrorism
5. It's time to invest in security for the entire community. Almost all mosques are so open that anyone can walk in and walk out without any hindrance. Practically speaking, this means:
If a Masjid or center does not already have a professional security system, this is the time to put it in place
Building better community relations with law enforcement at the town and city levels. This is critical, since the police are highly decentralized in America
Holding regular self-defense classes in Masjids and Islamic centers for various groups within the community: Sisters, children, the elderly, etc. Every Muslim should know basic self-defense.
All families and communities should have a security information process in place

Peace
Abdul Malik Mujahid
---

2 Critical Webinars to Choose From
Wednesday, Aug. 17, 2016 - 6:30 pm CST / 7:30 pm EST
Presenter: Imam Abdul Malik Mujahid
Wednesday, Aug. 24, 2016 - 6:30 pm CST / 7:30 pm EST
Presenter: Imam Abdul Malik Mujahid
---
You are Invited to MuslimFest in Toronto, Canada [Aug. 27-28]

Sound Vision & DawaNet invite you to experience the BEST in Muslim art, entertainment, and culture, at North America's largest festival of its kind, attended by 30,000 people: MuslimFest 2016!
The 13th Annual MuslimFest will be held at the Mississauga Celebration Square (Toronto, Canada) on August 27-28, 2016. Featuring Maher Zain, Preacher Moss, Dawud Wharnsby, Adam Saleh, Jeremy McLellan, Rohina Malik, Umm Zakiyyah, and more.
Come with family & friends to enjoy comedy, Islamic songs, spoken word, films, art exhibit, creative workshops, fun village, pony rides, and multicultural food and bazaar.
FREE Admission!

Visit www.MuslimFest.com to learn more.
---

Please Act Today
Here is what we request you to do today to join our "Debuk ISIS & Islamophobes" movement:
Donate today to help Muslims campaign to "Dubunk ISIS & Islamophobes"
Bring "ISIS Sucks" Billboard Campaign to Your City!
Forward this email to your other friends
Share it on social media.
---

© 2016 Sound Vision Foundation. All rights reserved.
Sound Vision Management
Abdul Malik Mujahid, President, Dr. Ahmed Murad, Vice President; Dr. Muhammad Siddiqi, Executive Director; Taha Ghayyur, Director Communications; Leena Suleiman, Director Creative Engagement; Imam Musa Azam, Director Development; Khaled Al-Sadi, Director Finance; Saimah Shareef, Producer Radio Islam; Samana Siddiqui, Content Manager

Sound Vision Board
Dr. Khalid Riaz, Secretary; Taufiq Ahmed, treasurer; Janaan Hashim; Hannah ElAmeen; Dr. Khursheed Mallick; Fuad Lashkarwala.
Sound Vision
2701 W. Devon Ave., Chicago, IL. 60659, USA
Sound Vision is a not for profit tax exempt 501 (C) 3 organization
To unsubscribe from Sound Vision mailing list, please click here.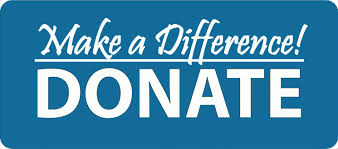 ---