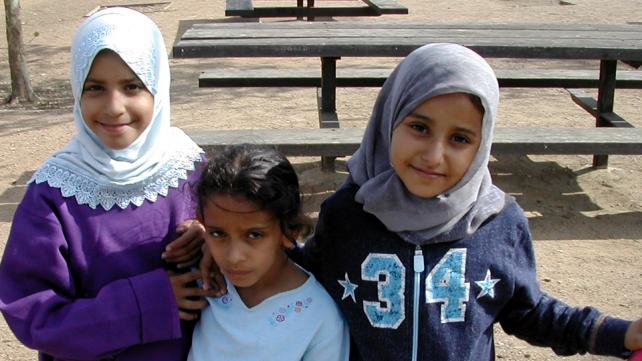 JULY
WEEK 1
Start a summer garden. Choose plants and flowers that are easy to grow (e.g. carrots).
Begin swimming classes.
Help the kids build a Masjid in your home.
Organize all paperwork from the year that has just passed. Throw out what's not needed, keep what may be useful for the coming grade or anything that has sentimental value.
Have the kids attend children's activities in your neighborhood being held in honor of Independence Day on July 4th.
Hold a family meeting about the history of Independence Day, with presentations, videos, talk, popcorn, and games about the history of this day and what it means to us.
Plan how your child will memorize five Surahs by the end of the summer.
WEEK 2
Visit a local Masjid and learn about its history, how it was built, what kind of activities it holds, etc.
Encourage your child to write a letter to a relative of the same age. Sent it via snail mail. He or she may not have received a snail mail in a while.
Check out and sign kids up for any interesting activities at the local library. If there is a summer reading contest, have them sign up for it and stick to the reading schedule.
Teach the kids how to cook macaroni and cheese or any other easy recipe for kids
WEEK 3
Go camping. Take lots of pictures and a tape recorder to provide running commentary. Don't forget to pack songs and games for the ride.
If you're not going camping out of town, set up a tent in your backyard. Help the kids roast marshmallows over a fire (if that's allowed). Tell scary stories. Don't forget to use lots of bug lotion.
WEEK 4
Visit a local beach at Fajr time. Pray together and enjoy the cool breeze. Discuss some Quranic verses about water and life in the sea (like 11:7, 13:17, 2:60, 5:96). Discuss the story of Prophet Nuh, peace be upon him.
Hold a garage sale, selling any clothes or toys that are unwanted but in good condition. Whatever money is raised goes to charity.
Contact a local food bank. Ask them what kind of food they need. Then, invite a couple of your child's friends to either cook the food if it's easy to make or pool their money to buy it. Drive them to the food bank together to drop off their donation.
AUGUST
WEEK 1
Hold Bike Washing Day
Organize an astronomy ice cream party in your backyard. Buy, borrow or rent a telescope for the evening. After everyone's enjoyed their ice cream, they will turn their telescopes upward to enjoy the night sky. Also, check out what dates will offer a view of different planets during the summer and hold the party then too.
WEEK 2
Grab a few trash bags and disposable gloves. With the kids in tow, clean up the front of your lawn, the backyard, your part of the street, and even better, the local park. Make sure your kids don't touch dangerous or questionable items (e.g. needles or sharp objects).
Hold Seerah Storytelling night in your backyard. Get a tent and a flashlight. Everyone gets in to enjoy one (or more) story about the Prophet Muhammad, peace and blessings be upon him. The focus though, should be on knowing the beauty of his character. For ideas, check out A Treasury of Islamic Tales
WEEK 3
Visit the amusement park.
Volunteer two hours at the local food bank.
Clean up the outside of your local Masjid.
Help your child choose five goals for the coming school year. These could be getting a better grade in math, making the soccer team or winning the Student Book Award at his or her school. Write the goals down in a special notebook and share this with your parent or older sibling.
WEEK 4
Hold a family Quran reciting competition. Everyone gets to share what they've memorized during the summer. The winner gets a cash prize.
Have a Back to School Barbeque Party for your child and his or her friends. Have them share five things they want to accomplish n the coming year with them, if they feel comfortable. Otherwise, just allow them to enjoy these last moments of summer.
Photo Attribution - Angela Sevin - http://www.flickr.com/photos/58117789@N00/79683879/