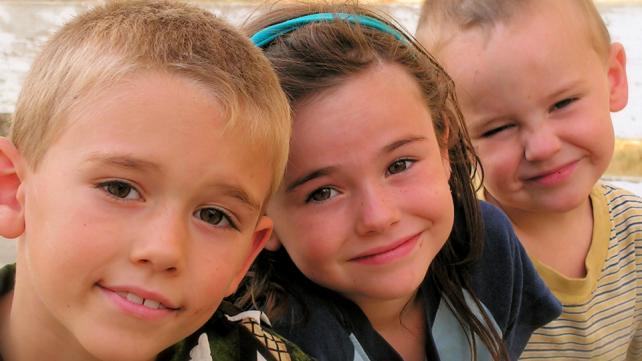 JULY
WEEK 1
Begin Seerah Storytelling hour: before bedtime, read or tell one story about some aspect of the Prophet's life.
Plan eight recipes, one for each week of the summer. These are recipes you will make with your children that do not require a stove. For ideas, you can consult the internet and books like Kids Cooking Without a Stove: A Cookbook for Young Children by Aileen Paul and Carol Inouye
Build a Masjid and have children take turns setting up prayer mats, calling Adhan and Iqamah, as well as making announcements after prayer (e.g. we have now collected $10.00 in our Masjid's charity box!).
Make every Friday night Adam's World Night. Choose one Adam's World video or DVD to watch together and discuss. Don't forget to serve popcorn and drinks!
Choose four to eight Surahs to memorize during the summer. Then each week, sit with each child and check that he or she has memorized it. Each memorized Surah merits an award of the child's choosing (within budget range).
WEEK 2
Teach and practice the fire drill in your home.
Make your recipe for the week.
Check that Quran memorization is progressing.
Take a trip to the beach in the early morning. Talk about why Allah created water and the water cycle in Islam. One helpful book in this regard is A Drop Of Mercy: The Water Cycle In Islam by Abu Bakar Shahbatun, Endut Nordin, and Azhari Zulkifli. Also discuss the story of Prophet Nuh, peace be upon him.
Have the kids make and design a charity box for the Masjid. After it's completed, encourage each of them to donate part of their allowance every week (preferably on Friday).
Teach Masjid Manners: take the kids to the local mosque and teach them by example and word how to behave in the house of God. Some areas to focus on include not running around, cleaning up after themselves in the washroom, lowering the voice, praying in a straight line, dressing properly, and offering an extra two units of prayer when they arrive.
WEEK 3
Visit a local children's museum.
Teach your children some basic safety skills.
Organize a dodge ball tournament in your backyard or the local park. Go out for ice cream afterwards. Teach good sportsmanship by making sure nobody puts the losing team down.
Research and put together a project about extreme summer weather, like tornadoes and lightning storms. Don't just rely on books though. Tape-record a summer storm for the audio element. Cut out pictures from the newspaper or magazines. And don't forget to offer safety tips. Find out what the Quran has to say about lightning and rain. Present the project to family and friends.
Check that Quran memorization is progressing.
Make your recipe for the week.
WEEK 4
Invite grandparents to a special dinner in their honor. Have the kids make some part of the menu, as well as a welcome sign. After dinner, everyone should sit outside in the yard (if it's not too mosquito-infested) as grandma and grandpa share five stories of interesting things they did during their childhood in the summer time.
Visit the zoo. Before you go, read a little bit about some of the animals you will see. During lunch, talk about how Allah created so many different kinds of animals and how cool and wonderful that is.
Dua Day: after one of the daily prayers, share the importance of Dua with your kids. Teach them how to make Dua properly, and explain that they can pray to God for anything, since He can do everything. Consult a Dua book for more ideas.
Check that Quran memorization is progressing.
AUGUST
WEEK 1
Children with involved, loving fathers are significantly more likely to do well in school, have healthy self-esteem, exhibit empathy and pro-social behavior, and avoid high-risk behaviors such as drug use, truancy, and criminal activity compared to children who have uninvolved fathers, according to Father Facts, published by the National Fatherhood Initiative. Make the Saturday or Sunday of this week Dad's Day. Kids spend the whole day bonding with Daddy, while mom gets a much-needed break.
Hold a puppet show in your cool basement. Choose an Islamic theme to teach, like the value of charity, the importance of turning to God in difficult times, etc.
Check that Quran memorization is progressing.
Make your recipe for the week.
WEEK 2
Visit an aquarium. Before the visit, read the book Tale Of A Fish: Quran Stories For Little Hearts by Saniyasnain Khan.
Film your own variety show. Help your kids put together a show incorporating recitation of the Quran, songs, short skits, and presentations. Keep it for posterity and don't forget to send a copy to grandparents.
Check that Quran memorization is progressing.
Make your recipe for the week.
Organize an Islamic quiz competition with other Muslim families. Make it informal (i.e. have it at your home) and let presents be simple and inexpensive (e.g. candy bags). The winner though, should get something nice.
WEEK 3
Hold a bubble-blowing contest in your backyard. Have your child and his or her friends team up or individually try to blow the biggest bubbles they can. The winner is the person who blows the biggest bubble of all. Follow this up with ice cream.
Plan a long drive not too far from the city (only about two hours away). Plan the trip with your kids, teaching them how to read a map, pack for a short trip, and amuse themselves in the car. Once you reach your destination, picnic, pray, hang out, play softball and just enjoy your time together.
Check that Quran memorization is progressing.
Make your recipe for the week.
WEEK 4
Calculate how much money has been collected in the Masjid charity box (see week two of July) and decide where the money should go. One of the kids should write a letter to the charity explaining how they collected donations throughout the summer for the cause.
Make your recipe for the week.
Hold a back to school party. Each child should get a back to school package with some flashy pencils, a nice note pad, fun erasers, and stickers, all of which can be bought at a dollar store. After the meal and dessert, discuss how the summer went, what they enjoyed or didn't, etc. Also talk briefly about the importance of school and ask them to share three things they want to achieve in the coming school year. End with a Dua for the coming school year.
Test everyone's Quran memorization. Whoever has recited the most and the best gets a prize and a special trip with the parents to a restaurant or place of their choosing. Consolation prizes should be awarded to other children.